Off-road rocket offers 106 mph, 1,250-mile range
Off-road vehicle manufacturer Supacat is launching a military variant of its Rally Raid proven Wildcat racer as a high-performance vehicle for special forces, border patrol, reconnaissance, rapid intervention or strike roles.
Intended to fill the gap between lightweight platforms such as quad bikes and heavier, more specialist Jackal 4X4 and 6X6 high-mobility trucks, the V-8-powered Wildcat offers 106 mph top speed and 1,250-mile range in extreme conditions. Supacat and QT Services have combined to offer a military variant of their succssful Paris-Dakar race car at an affordable (in military terms, anyway) price of £250,000. The modification of an entire UK vehicle from the motorsport industry into a military role is believed to be an industry first.
How much is your car to insure? Find out in four easy steps.
Get a quote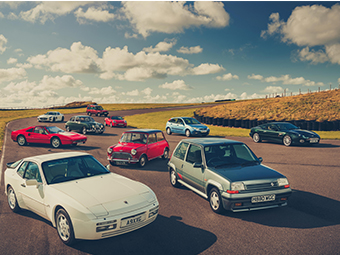 Supacat has partnered with Wildcat Design Authority and manufacturer QT Services, to militarise the Wildcat DKR, including integrating various systems and developing a variety of lightweight armour solutions, weapons and communications systems. These include a remote-controlled machine gun on the roof, which can be directed and fired while the vehicle is in motion at speed, over uneven ground. A militarised variant of the Wildcat will be shown at the Defence Security and Equipment International Exhibition in London's Docklands in September.
"This is the first time we've taken an entire platform from the racing sector and marketed it into defence. It's very exciting," said Jamie Clarke, Sales and Marketing Manager of Supacat.
The Wildcat has a tubular space-frame chassis and long-travel suspension with a race-proven record. It might seem hefty at 5,687 pounds, which includes armour, but it's still air portable (again, in military terms). The Wildcat is available with air conditioning to reduce crew fatigue and also shares parts with Land Rover, which simplifies maintenance for military customers who have Land Rovers already in service.