Come with us back to a time when the cops wore pastel suits and drove white supercars, and the bad guys were inconspicuous in their Hawaiian shirts and yellow 4x4s.
A briefcase full of white powder… a car chase… digital watches… what could it mean? Watch our video to find out!
How much is your car to insure? Find out in four easy steps.
Get a quote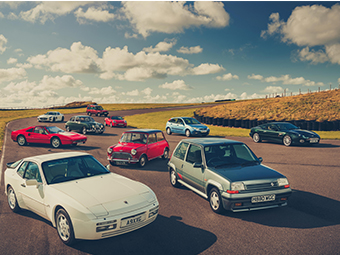 Hagerty is a huge fan of modern classics and offers insurance policies that provide cover for a range of 1980s and 1990s cars. Contact us to find out more.
Hagerty is also supporting the RADwood festival, an automotive celebration of '80s and '90s culture. The first UK RADwood festival is being held at Goodwood Motor Circuit on 11th August 2019, and Hagerty will be there with a group of amazing classics, maybe including one of the stars of this video!
Find out more at www.radwood.co