The Ducati Desmosedici two-seater offers a unique chance to complete a lap of one of the most famous racing circuits in the world on the same weekend as the stars of MotoGP. You'll be behind Grand Prix hero and co-founder of Riders for Health, Randy Mamola, and what you get is the MotoGP rider's-eye view of the historic circuit. Changes to the track have made it the fastest circuit on the calendar, so it is a chance not to be missed.
The package is more than a lap, however, as each passenger will receive a pair of premium paddock passes for the day of their ride and will enjoy hospitality in the Ducati suite for the day.
How much is your car to insure? Find out in four easy steps.
Get a quote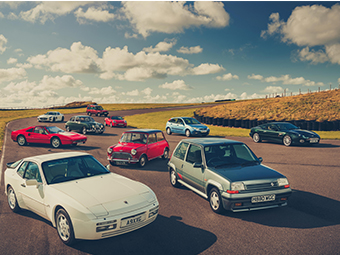 Mamola was legendary in his competitive racing days in the 1970s and '80s as one of the strongest and ablest racers. There's film of him being tossed off his bike in a "tank-slapper" during a South African GP at about 90 mph. He held onto the bars, and as the bike cut straight across a chicane, he bounced on the ground and back into the saddle — and continued.
His two-up rides are legendary as well, conducted at close to race speed. In 2005, I was covering the U.S. GP at Laguna Seca in Monterey, California. Mamola was doing hot laps with various celebrities on the back, one of whom was the actress Penelope Cruz. Mamola was out among the fast practice group, and when he came in, one of the announcers said, "Well, I put a clock on him on that last lap and he'd be in the sixth row on the starting grid … with a passenger."
All the money raised from the sale of the rides goes directly to support Riders for Health's work in Africa. The charity is an award-winning social enterprise that endeavors to make sure all health workers in Africa have access to reliable two- or four-wheeled transportation, so they can reach the most isolated and vulnerable people with regular health care.
Rides are available on Friday 10th, Saturday 11th, and Sunday 12th June, so you can enjoy either of the two practice days or have your ride in front of a full race-day crowd. For more information about this remarkable experience, contact Martyn Cook by calling +44 (0)01604 889 570 or e-mail mcook@riders.org. Learn more about Riders for Health at www.riders.org.