If there's one brand that has made performance accessible, whatever the colour of your socks and twang of your accent, it's Ford. Starting way back in the sixties, the Blue Oval has offered all sorts of hot saloons, coupés and hatchbacks, with the odd convertible, estate and even SUV thrown in for good measure. Along the way it has introduced a few performance sub-brands, but arguably the greatest of all is RS, with the RS Mexico, RS2000, RS Turbo and RS Cosworth all high spots over the past half a century or so.
If you own any of these – or even if you're just a fan – the RS Owners' Club is for you. So wide-ranging are the cars that come under the auspices of this 42-year old club, that it lists no fewer than 28 distinct models.
How much is your car to insure? Find out in four easy steps.
Get a quote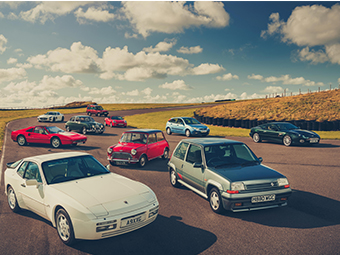 Kate Evans is one of the many enthusiastic volunteers who keeps the RS Owners' Club ticking over. She tells Hagerty: "The club is run by the members for the members, with a strong committee of dedicated enthusiasts. Despite the club's name, you don't need to own any type of fast Ford to be a member; some of those within our ranks just want to enjoy the various RS models without having to buy anything. For those who have yet to buy but want to, we can help there too, as we have an excellent classifieds service, with lots of cars changing hands between club members.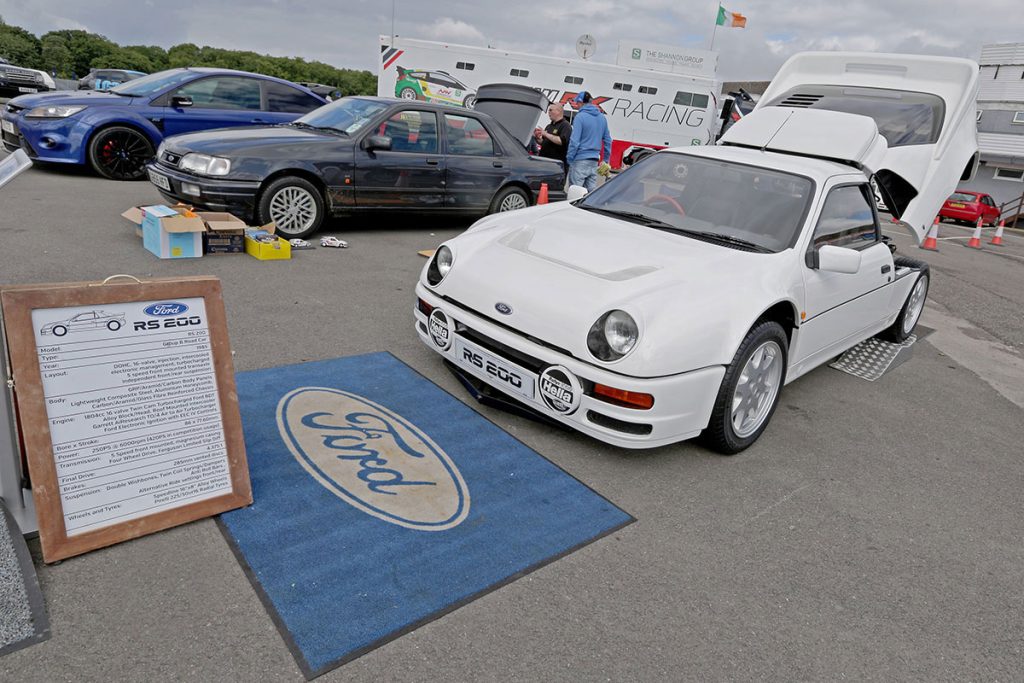 "A lot of our members are into originality at all costs, but at the other end of the spectrum are those who like to modify their cars very heavily. We cater for both types of owner and everybody in between, and because we have so much experience and expertise within the club, we don't think that there's a better source of information on the different RS models anywhere in the world."
Although the RS Owners' Club is run on a voluntary basis by an enthusiastic committee, the group has an office which can be contacted during thw working week.
Events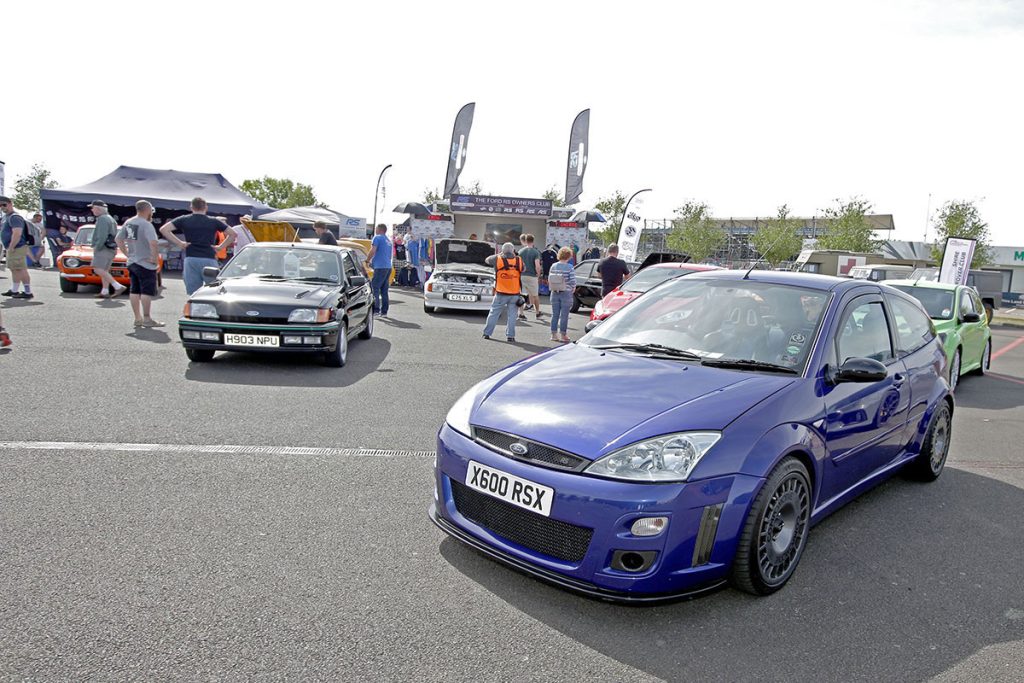 The annual highlight of the RS Owners' Club's calendar is the National Day at Donington Park. This year it was held at the end of August and it's always a special day for those who take the time to attend, because there are so many top-flight cars there, from the sixties right through to recent years. The quality of the cars on show is little short of mind-blowing, such is the attention to detail of those who go to the ends of the Earth to get the detail right.
Kate Evans adds: "Although our National Day is the biggest fixture of the year for us, it's the regional groups that are the backbone of the club. We have 44 of them spread across the UK, and thanks to the enthusiasm we have within the club, many of these groups are able to put on their own well-supported events at a more local level. They hire venues and put on concours and social fixtures throughout the season.
"Those local groups also hold regular social gatherings, usually on a monthly basis. All 44 groups are listed on our website with details of where and when they meet, so anyone who is thinking of joining us can go along to try before they buy – they will be made to feel very welcome."
Key initiatives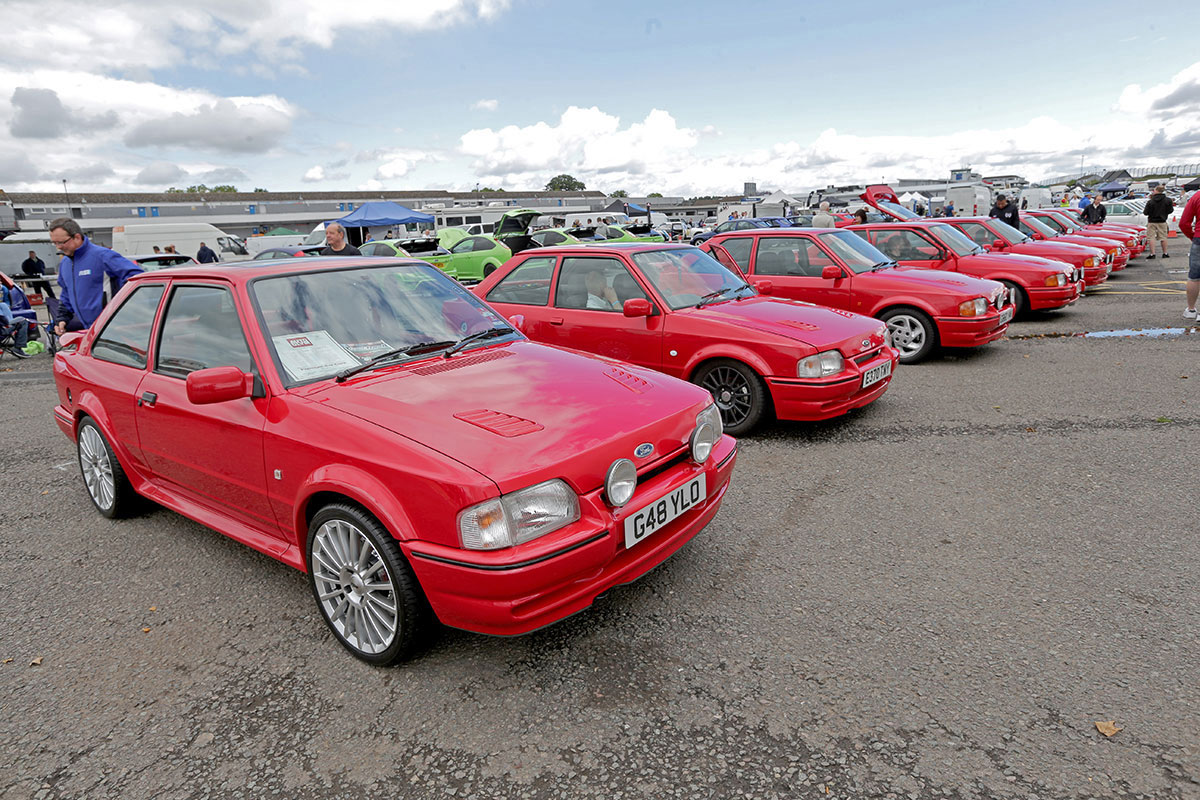 Fast Ford owners are in a rarefied position within the classic car world. Values are going up rapidly, theft can a big problem, and many RS models are bought by collectors and they're used very sparingly – if at all – as a result. Up-to-date valuations are essential for insurance purposes, and access to technical information that will allow cars to be restored to original condition as accurately as possible are key to this. To that end the club offers a valuation service, as well as access to registrars who know the different models inside out.
Another way in which the RS Owners' Club can be invaluable to its members is with its service that's known as a DVLA V765 inspection – a physical inspection to weed out cloned or stolen cars. These are mostly undertaken to verify the authenticity of a car that has either been imported to the UK, or has been brought out of long-term storage and there's doubt about its provenance; cloned and ringed cars are a big problem in fast Ford circles. If the DVLA has any doubt about whether or not a car is deserving of its registration, it has to be inspected by an expert, and that's a key service that the RS Owners' Club offers.
Other benefits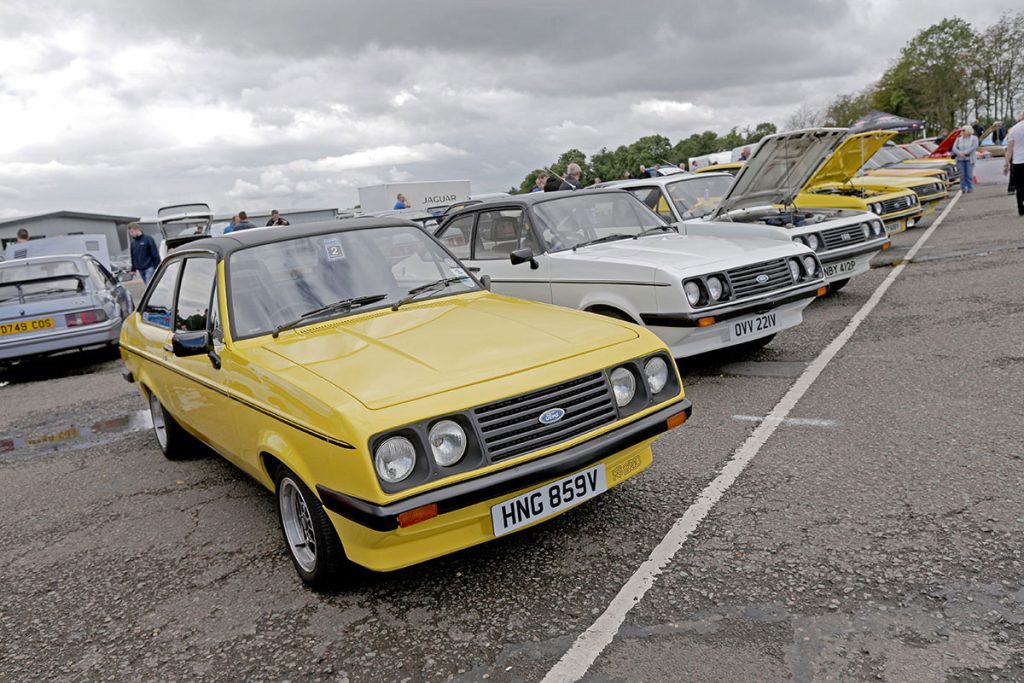 As with all clubs, communication is key and to that end the RS Owners' Club produces a monthly A4 magazine called Rallye News. Featuring buying guides, editorial on RS cars, features on members' cars, local group news and regional concours results, it's invaluable for members. Also in there is an events listing, plus a classified section containing cars and parts for sale, as well as a wanted section. It's the perfect way for members to buy and sell, but for those who want something more immediate, or who just want to chat to fellow members, the club forums are always very active.
Need to know: Ford RS Owners' Club
Founded: 1980
Current membership: 4000
Membership fees: From £40 (one member, one year) up to £140 (joint membership, three years)
Regional groups: 44
Publications: Monthly A4 magazine Rallye News
Club website: rsownersclub.co.uk; Instagram: fordrsoc
Facebook: RS Owners Club; YouTube: Ford RS Owners Club