Third revival, from 2008-12, saw the birth of the world's first one-piece carbon fibre sports car
The Invicta car company was founded by Captain Albert Noel Macklin in 1924, operating out of the stables of his home in Cobham, Surrey.
How much is your car to insure? Find out in four easy steps.
Get a quote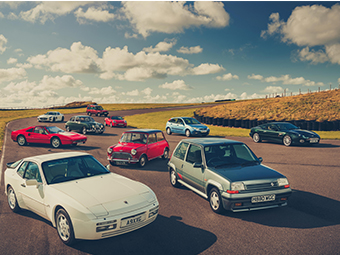 His goal was to build a car with the quality of a Rolls-Royce and the performance of the W.O. Bentleys.
The first production car was fitted with a Meadows 2.5-litre engine, overhead-valve, straight-six engine and a four-speed gearbox fitted in a frame with semi-elliptical springs on each corner. Macklin's performance car dream came true as the racing victories started to mount up.
Donald Healey, who would later become a legend in Britain's sports car manufacturing history, won the 1931 Monte Carlo Rally in an Invicta. This was the first time a British-built car had won the event since its inception in 1911.
As the effects of the worldwide depression set in, Macklin refused to cut production costs by compromising his build quality. Sales stalled and the company closed its doors in September 1933. Macklin went on to found Railton building them in his Cobham premises.
There was a revival attempt in 1946 with a car called the Invicta Black Prince, which was a very complicated car, once again fitted with a Meadows engine and a very expensive hydro-kinetic variable ratio gearbox and independent suspension. With just 16 cars built, the company was taken over by Fraser Nash.
Michael Bristow revived the Invicta name for the third time, calling it the S1 and building a very expensive 600-horsepower Ford V8 powered sports car capable of 320 kilometres an hour (200 mph).
Building the world's first one-piece carbon fibre sports car added considerable expense to the build cost. The S1 is ranked the 79th fastest car in the world with a zero-to-100 km/h (zero-60 mph) time of 3.8 seconds.
A very limited number of cars were built between 2008 and 2012 with a sticker price of $156,000 to $236,000.
The company filed for bankruptcy in April of 2012 but not before the company name was changed to the Westpoint Car Company to save the Invicta name.
I wonder if it will be revived for a fourth time.