Company plans worldwide events, beginning with 3,000km trek around India in 2012

Already one of Europe's largest auctioneers of collector cars, H&H Auctions also participates in historic car events, and Managing Director Simon Hope and the rest of his staff regularly race and rally. Now the company has created a subsidiary aimed at improving the organisation of classic rallies worldwide.
H&H Classic Rallies has been established by enthusiasts seeking better events, and professionals with years of experience in planning. Key personnel are: Managing Director Liz Wenman and husband David (veterans of the Peking to Paris); Rally Director John Brigden (12 years' experience, organising the Himalaya, Tiger, Maya and Cuba classic rallies, and manager of the last Works Mini rally team with Paddy Hopkirk as lead driver); and Clerk of The Course John Trevethick, who worked with the late Nick Brittan on his epic London to Sydney Marathons.
How much is your car to insure? Find out in four easy steps.
Get a quote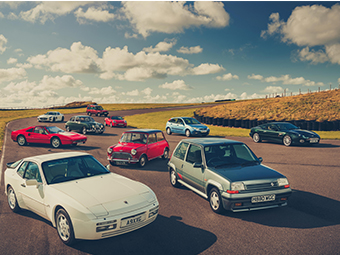 The team intends to make sure participants enjoy every minute of their events, which will be a combination of sporting and regularity stages for the more competitive entrants and touring classes for fellow travelers.
Said Liz Wenman, "Having competed in a number of events where we only ever saw culture through our rearview mirror, and some of the accommodation was lacking in charm, I wanted to create rallies that were memorable for all the right reasons. Top of the list is a good adventure, followed by a broad range of countries as well as customer service and the best possible accommodation."
The new company's first event is the 3,000km Rally of Rajas –India's largest province in the desert Northwest –in February 2012. The rally for Pre-1972 vehicles will stay at some of the world's finest hotels and combine competitive stages with visits to historic forts, palaces and exotic temples, as well as the incomparable Taj Mahal.
From 2013 the company plans one signature rally each year, plus a couple of shorter ones. The inaugural "might One" will be staged in South America. For more details, click here.