Think of an open-road, long-distance motor race and your brain instinctively drifts back to the great competitions of the past: the Mille Miglia, the Targa Florio or the Carrera Panamericana. But there's one endurance race that's very much alive and kicking: The SCORE Baja 1000.
To say the Baja 1000 is a race like no other is a statement of the blindingly obvious. Run every November through the Mexican deserts of the Baja peninsular, the route takes in dry river beds, dusty village streets, beaches and rocky mountain tracks. The roads aren't closed, so the competitors have to dodge pedestrians, wandering dogs and even the odd 'trap' dug by locals to encourage the entrants to take in some unexpected air.
How much is your car to insure? Find out in four easy steps.
Get a quote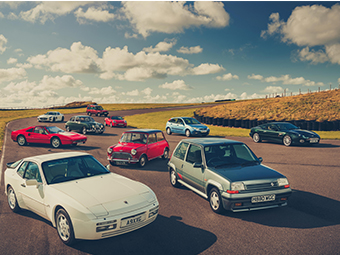 Then there's the vehicles taking part: everything from custom-built 'Trophy Trucks' that can cross a rocky, sandy desert at over 100mph to the Class 11 unmodified 1600cc classic VW Beetles. Class 11 achieves a finisher every three years-or-so and the last one averaged around 27mph.
Founded by Ed Pearlman in 1967, the first race ran from Tijuana to La Paz, a shade over 950 miles. Since then, the route has varied with both loop and point-to-point courses through the desert.
SIZE: XXXX Nearly a thousand-mile course, teams from all over the world.
EXCITEMENT: XXXX Phenomenal for the drivers and spectators; open roads add to the buzz.
DIVERSITY: XXXXX From classic Beetles to ultra-modern desert trucks, it's all here.
With 13/15, the SCORE Baja 1000 is one of the world's most spectacular races and clearly deserves a place on the Hagerty Bucket List.