Hagerty International is delighted to announce the launch of their new scheme with Hiscox Insurance Company. This announcement sees Hagerty enhancing their position in the classic car market and they have negotiated very competitive rates with Hiscox for their classic car book.
As before, the policy includes agreed value, the choice of repairer in the event of a claim, legal expenses insurance (up from £50,000 to £100,000) and all policies now include full UK and European breakdown cover as standard.
How much is your car to insure? Find out in four easy steps.
Get a quote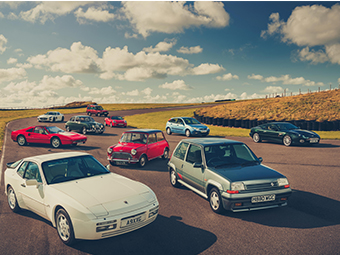 The scheme will continue to focus on pre 1985 vehicles, but accommodations can be made for more modern cars or 'future classics' if the client has a classic car or fits the risk profile of a classic car enthusiast (i.e. club member, limited mileage for specific club events and has an everyday car with equal or higher value than the 'future classic').
Hagerty have also ensured that the negotiations do not affect their business with the broker network and will continue to encourage brokers with small, medium or large books of classic car business to pick up the phone and learn more about the commission deals and attractive rating Hagerty can offer.
In addition, Hagerty are pleased to announce a new partnership with Transaction Global Solutions Limited and have a very robust and interactive IT program being developed, which will enable brokers more flexibility to work with Hagerty from their own desktop. Further details will be released on this initiative in due course.