What was your first car?
1931 Austin 7
How much is your car to insure? Find out in four easy steps.
Get a quote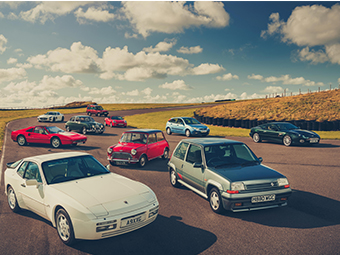 Tell us about your love of classic cars.
I have owned, raced, rallied and loved several dozen classic cars over a period of 40 years, or before they were deemed "Classic" in some cases. I have at some point in time owned every British sports car from a frog eye Sprite to an XK 140, many Jaguar Mk1 & 2 saloons and a variety of European sports cars, mostly Alfa Romeo, Lancia and several Porsche 911's from the 1965 – 1972 era.
Which classic car do you currently own?
A 1964 Porsche 356 bought from a German collection and carefully restored and prepared for historic road rallying and hill climb events over a period of 6 years.
What do you love about your classic car?
It's looks, relative simplicity; the way it goes and handles and the many conversations with total strangers which seems to a be a prerequisite of owning such a vehicle.
What is your dream car?
Lancia Aurelia B20GT
Why did you choose Hagerty to insure your car?
They only insure classic cars and motor cycles so they must know something about them!
Are you a member of a car club?
If you would like to feature your classic car please complete our Q & A form.