John Mayhead first fell in love with Alfa Romeo Spiders around 30 years ago. At the time, he was driving an Audi 80 which he describes as a very efficient but utterly soulless car. A friend had a red Series 4 Alfa Spider and one hot summer's day he was allowed to take it for a spin. With the top down, driving along the King's Road in Chelsea, he was smitten.
Unfortunately, John couldn't afford an S4 Spider (which was a nearly new car at the time) so had to settle for a 1971 Kammtail S2 Spider, (which he admits was closer to 'old banger' than 'classic'). It was the start of a relationship that has seen John own and restore numerous Alfa Romeos and led to him starting a company providing parts for them.
How much is your car to insure? Find out in four easy steps.
Get a quote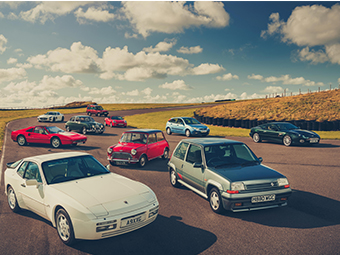 John has owned many Alfa Romeo Spiders: a couple of early round-tail Duettos, a Series 3 1600 Graduate and even a very rare 1750 Kammtail, but it is the 2000 Veloce that he keeps coming back to; he's owned his current 1976 Spider for three years.
John filmed this Alfa Romeo Spider buyer's guide video for Hagerty to pass on some of his knowledge to those considering a purchase of this great classic roadster. Although it features his 2000 Veloce Spider, it is relevant to any classic Alfa 105/115 series Spider from the 1966 Duetto to the 1993 Series 4 Spider.