So the Chancellor has now unveiled his 2015 pre- election Budget, and there seems to be some good news for classic car owners. Here are the highlights:
First, the Vehicle Excise Duty ('tax disc') rolling exemption is to continue. This means that from April next year, any car built before 1st January 1976 will not be liable to pay any duty. Great news if you are the owner of an early Ferrari 308 GTB, series 1 Lotus Esprit, Ford Granada Ghia Coupe or a Triumph TR7.
How much is your car to insure? Find out in four easy steps.
Get a quote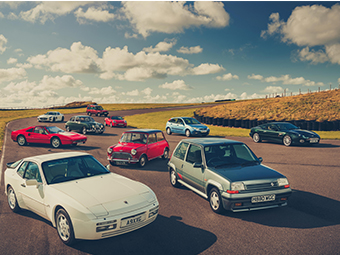 Second, petrol duty has been frozen for the fifth year running, and the planned 0.5p a litre September increase scrapped. Good news if you have a large, thirsty engine on your classic, such as a Jaguar XJS, Jensen Interceptor or if you are lucky enough to own a Ferrari Testarossa.
Third, if you live in one of 17 designated rural areas the Government is offering fuel companies a 5p a litre rebate. Will this all be passed on to the consumer? Watch the sparks fly if it doesn't!
Finally, if you are planning a trip to Wales in 2018, there will be some good news- the Severn crossing toll charge will be reduced. OK, so it is three years away and we still don't know how much it will be reduced by, but it is another small bonus.
So, is this a good Budget for the classic motorist, or too little too late? Let us know your thoughts!