I've never quite understood what it is about sporting Volkswagen coupés that doesn't quite sit right in the market. Or I assume that's the case because VW has made just three in the last half century and not directly replaced any of them. Yet all were fine cars.
The first was the original Scirocco which, it must be said, did hang around from 1974 to 1992. Then there was the 1988 Corrado, and that went after just seven years, leaving VW so dubious about such cars it took over a dozen years more before, in 2008, it finally went back to basics and brought back the Scirocco name at a more affordable level and that seems not to have worked either. Sure, it hung around in the marketplace until 2017, but if it had been deemed a success, VW would not have hesitated to replace it. Instead it got canned. Six years later there is no sign of another and, personally, I'm not holding my breath.
How much is your car to insure? Find out in four easy steps.
Get a quote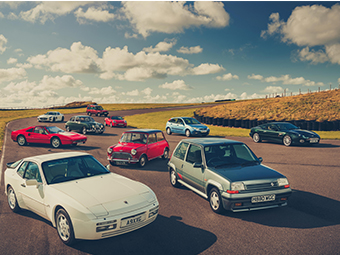 What is it? A certain lack if snob value? The kind of people who'd buy such a car would just rather turn up in an Audi than a VW? Or is it that these cars lacked the visual drama of their rivals, projecting a more homespun, less adventurous image? Whether we like it or not, it's pretty clear that when it comes to such cars, these considerations matter far more than less immediately obvious but perhaps more enduring qualities. Like, it is any good to drive?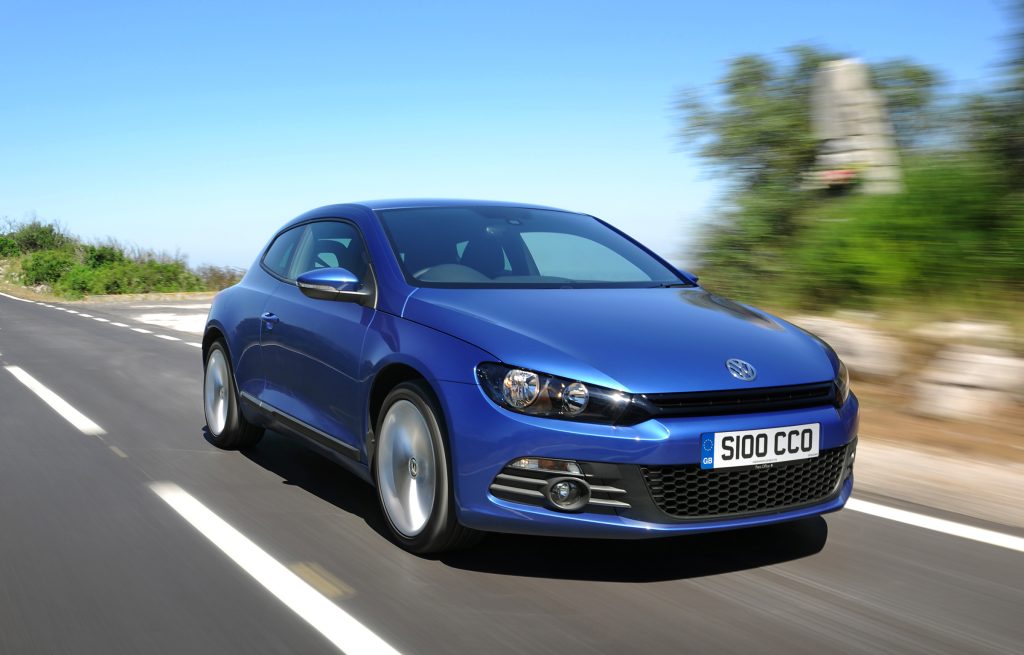 The original Scirocco was decent enough, the Corrado quite brilliant in an understated way, but here I want to focus on the most recent Scirocco, the one just sitting there quietly waiting to discover whether it is to be accorded future classic status. And I know no better than you whether that will happen. But I know this: it ought to.
For these purposes I'm going to park all the derivatives on one side – the 1.4-litre cars, the diesels, even the Scirocco R. They had their merits and their weaknesses but, having driven them all, I didn't think any of them added much to the appeal of the first, what we might call standard car, though ultimately it would sit in the middle of the range with a 2-litre petrol engine from the Golf GTI upon whose platform it sat, the same choice of manual or double clutch gearboxes as the Golf and the same 197bhp-208bhp (depending on age) output too.
So perhaps that's part of the problem too: was this car not just a Golf in party attire? In a word, no. The Scirocco was 40mm longer, a significant 51mm wider and a massive 97mm lower than the Golf. It had its track widened too for broader, more stable footprint, and by 35mm at the front and 59mm at the back. It had a lower centre of gravity than the Golf, was lighter than the Golf, had bespoke settings for its springs and anti-roll bars, adaptive damping and fat, 235/40 section tyres.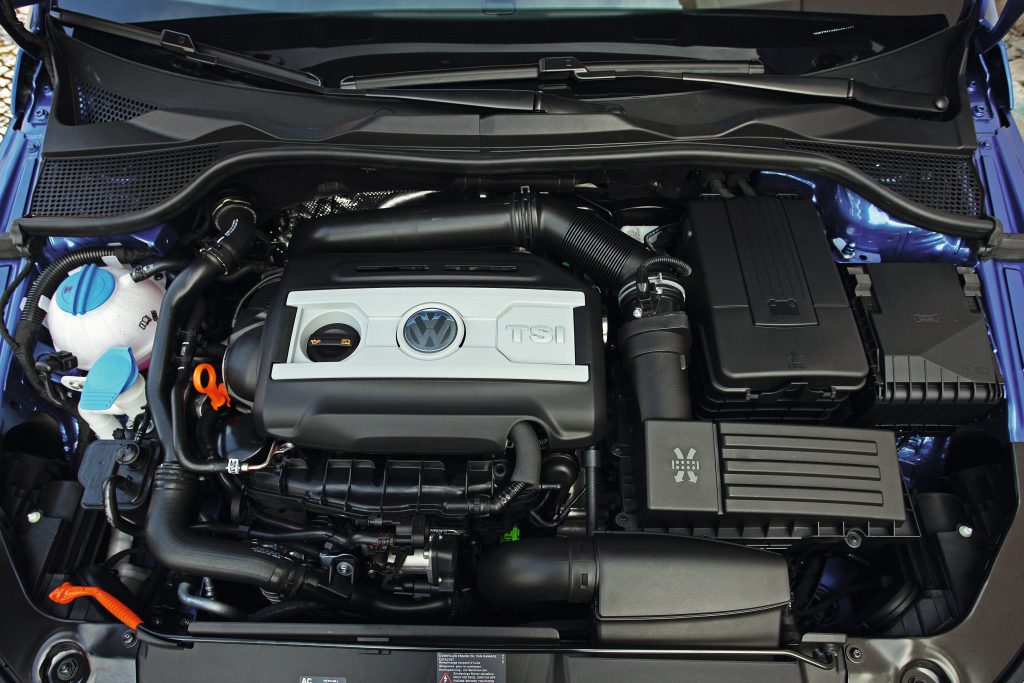 They were so good to drive. Not in a laugh you off the road way, and certainly not in a white-knuckling, sweat-breaking way, but something quieter, more cerebral, but no less satisfying. More Yes Minister than Only Fools. Without any histrionics, the Scirocco was just very good at what it did. The engine was smooth, the steering crisp, the balance delightful and the point to point poise clearly ahead of even what the sixth generation Golf GTI was able to manage. It was a slow burn perhaps, but all the more rewarding for that.
But it had something else too, something no Audi TT could ever claim, let alone a BMW Z4 or Merc SLK. They might have the posh badges, but the Scirocco was the one that actually fitted your life better. Why? Because it not only had rear seats, they were good for more than mere additional storage space. It was genuinely quite spacious in the back, unreasonably so for a coupé, and the boot was decent too, so it made sense for a young family in a way none of its more blue blooded rivals ever could.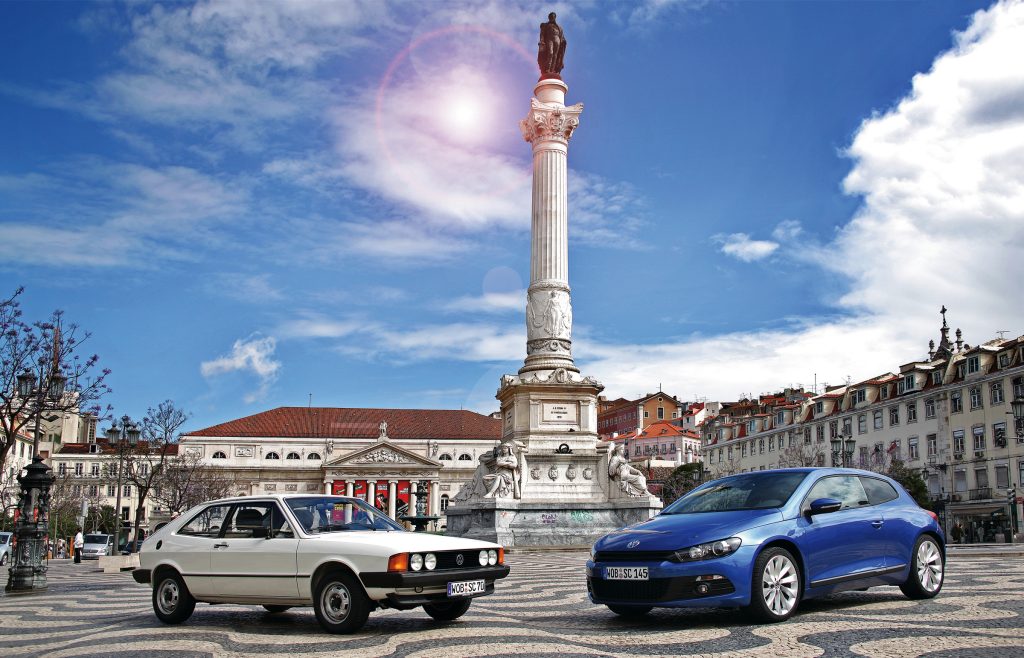 When I think back and remember that when it went on sale it cost just £90 more than a Golf GTI, I find that fairly amazing. Ninety quid. Yet today their prices remain on a par. You can find diesels and 1.4-litre cars for a lot less, but £12,000 seems to be about the right kind of money to spend on a nice, low mileage, 2-litre Scirocco. I can't guarantee it'll blow your mind on first acquaintance but it is not only a fine car to drive, crucially, it is a very easy one to live with too.
Read more
Volkswagen Golf Mk1: Driving the definitive family classic
Buying Guide: Volkswagen Corrado
9 stunning coupés we were cruelly denied