There is a frightful load of guff talked about the many and various hot Clios produced by Renault Sport over the years. People bang on about the 'remote reservoir Sachs dampers' found on the Clio 182 Trophy as if they'd suddenly stumbled across the Holy Grail.
So here is the essential truth you need to know about these cars: so long as it is not a fourth generation model or later (so built post 2012), they're all brilliant. Every last one of them. Some, of course, are fractionally more engaging than others but that's not really the point. If you're looking for a great fast Clio, your time will be far more profitably spent checking a car's history and condition than whether the cooling of its shock absorbers is enhanced by having its gas charge stored separately rather than in the main body of the damper.
How much is your car to insure? Find out in four easy steps.
Get a quote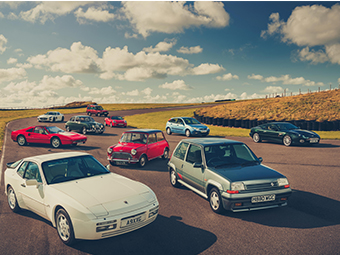 Post 2012? Well we won't be dwelling for long on these. Actually these fourth generation Clios are nothing like as bad as their reputation perhaps suggests, the problem is simply the act they had to follow. And using a 1.6-litre turbo engine tied to a six speed flappy paddle transmission to follow the footsteps of a series of two litre manual predecessors was always going to be reputationally problematic, putting it mildly. If ever anyone wanted to understand the difference between faster and funnier in an automotive context, a quick back to back in generation three and four Renault Sport Clio would do the job nicely.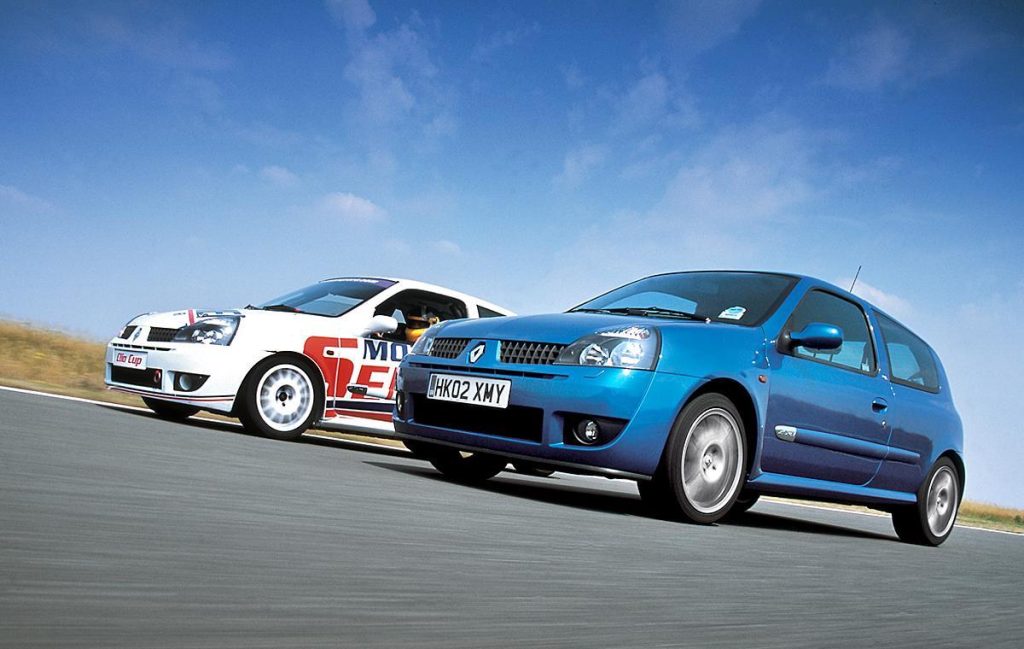 For the purposes of this story, the cars I'm referring to are the first Renault Sport models, so excluding the still excellent but earlier first generation Renault Clio 16Vs and their famed Clio Williams offshoots, which were produced by Renault Sport but not badged as such and undoubtedly already a classic car.
A brief history of what we're talking about. The first Renault Sport badged car [Ed's note: "Renaultsport" was all one word back then, but we'll be going with the current format throughout for clarity and consistency] was the 1999 Clio 172, so named because of the output of its twin cam 2-litre, 16-valve engine. This was followed in 2002 by the Clio 172 Cup, a stripped out lightweight weighing barely a tonne with lower, wider, stiffer suspension. It was a rocket-powered rollerskate and we absolutely loved it.
The 172 was duly replaced by the 182 in 2004, still based off the same shell and visually little different. The real hard core Clio nutter get sniffy about this and subsequent Clios because they came with namby-pamby gizmos like ABS and stability control, though as the former could save your life and the latter is easily disabled, it's hard to see how the car was any worse. It also had another 10bhp, though if you could feel it, your backside is more sensitive than mine. The Clio 182 duly begat a lighter 182 Cup (though still heavier than a 172) which in turn gave birth to the limited edition 182 Trophy – the car with the aforementioned Sachs dampers – of which just 500 were produced, all for the UK market and a further 50 for Switzerland.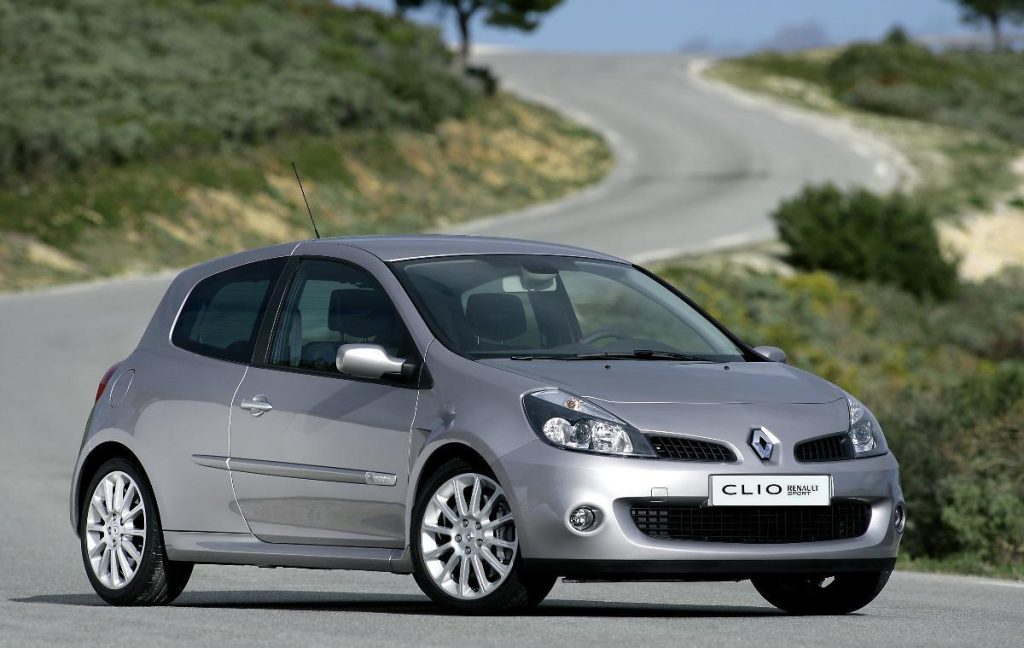 The more genuinely controversial change came in 2006 when the RenaultSport Clio 197 was launched off the all new third generation platform. As the name suggests there was more power still for the 2-litre motor, but so too was there more weight, and larger dimensions. But so too was it quieter, more comfortable and far better built. Less fun perhaps, but more usable. As night follows day, so a lower, stiffer, lighter Cup chassis became available. Three years after that the facelifted car became the Clio 200 with a fraction more power but radically revised suspension which all but eliminated torque steer, making the car both easier and more engaging to drive.
And special editions aside, that's about it. So which one to choose? Forget the much vaunted Trophy, because you're looking at paying north of £25,000 for a nice one. For a third of that money, there's a vast array of more normal Renault Sport Clios available from across the eras. I'd probably go for an early 172 Cup as the lightest and perhaps purest of them all, or a late third generation 200 as the one which would still be great fun, while also at the same time being undoubtedly easiest to live with.
But they're all fab: fizzing, enthusiastic, athletic, poised, communicative and balanced, all contributing to making these cars the most consistently entertaining fast hatches of their decade-long existence. And the fact is they're still cheap, relative to their abilities. So choose the one you like and then pile all your efforts into finding a good one, even if it means paying over the odds to get it. If it buys you a good solid car that's not been abused it will repay you over time not just in reduced maintenance costs, but future value too.
Read more
Gold standard: Renault Clio Williams sells for £64,000 at auction
£87k Clio V6 tops Renault Collection sale
10 road racers to give you that CSL feel for less