Here's a car you hear very little about these days, and for those looking to spot a future classic, that is potentially very good news indeed. Currently it's sitting in that quiet, dark corner in which such cars go and hide while waiting to be rediscovered. It's not new any more so there are no headlines to be had that way, nor is it in any way old, so the nostalgia geeks have yet to focus their gaze upon it. Welcome back into the spotlight, then, the Mercedes-AMG GT.
Too soon? I don't think so. One of the key skills in picking a future classic is timing it right, judging the downward trajectory of the depreciation curve until it reaches a point beyond which you hope it will fall no further. For that is the time to strike. This, I should make clear, is not advice for those aiming to make a packet out of such a car – that's not what this column is for – but simply for those who hope to find themselves the proud owner of an absolutely sensational car whose investment is not going to be decimated the moment they get it home.
How much is your car to insure? Find out in four easy steps.
Get a quote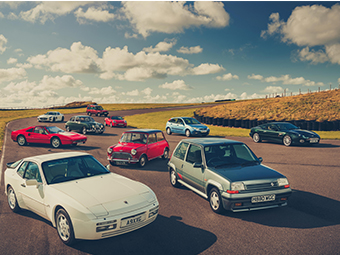 You might be surprised what you'd pay for one now, bearing in mind not just how rare they are, but how bespoke was their specification. Essentially it's a heavily facelifted SLS supercar minus the gullwing doors. Together and until the latest SL they were the only AMG products not to be developments of more mainstream Mercedes machinery. It's constructed around a unique alloy spaceframe, with aluminium bodywork and a gearbox between its rear wheels to balance out the mass of its titanic 4-litre V8 engine mounted just ahead of the driver in the 'front-mid' position. In 503bhp 'GT S' configuration it would hit 62mph in 3.5sec flat and carry on to a top speed of 194mph.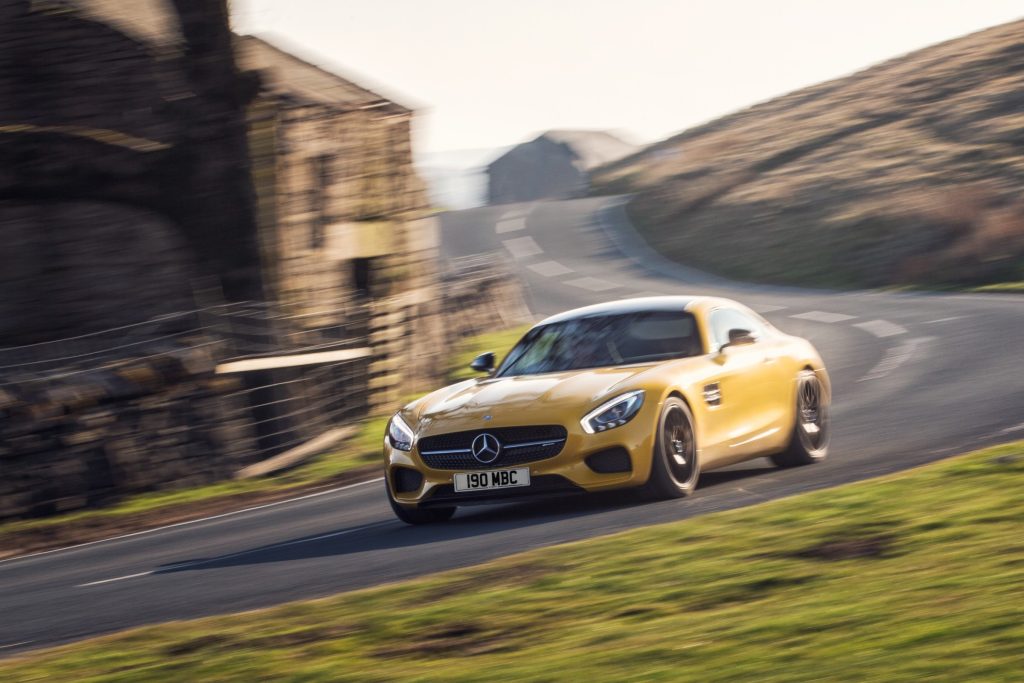 Its closest rival was the Porsche 911 Turbo, but that was a mere variant of the extant 911, and built in vast numbers compared to the GT. Yet today while a low miles 2015 911 Turbo is an £85,000 car, you might squeak an AMG GT S in similar condition for under £60,000. And that doesn't seem like very much at all. Prices for the older, even rarer SLS – from which the GT was derived lest we forget – start at something better than twice that price.
To drive? Pure automotive theatre. You sit low in the car in what feels far more like a cockpit than a cabin, controls close to hand. Press the button and, if the engine is cold, thunder splits the air as the V8 goes through its warm up routine. Birds take flight, next door's curtains twitch and you rumble off down the road.
You can drive it on the power, letting the V8 howl approvingly through its rev range, but I always chose the other route, using the double clutch transmission to lock it in a high gear and using the spectacular mid-range torque with its wonderful rumbling soundtrack to spear you up the road. It was effortless, it was immensely rewarding and it was terrific fun.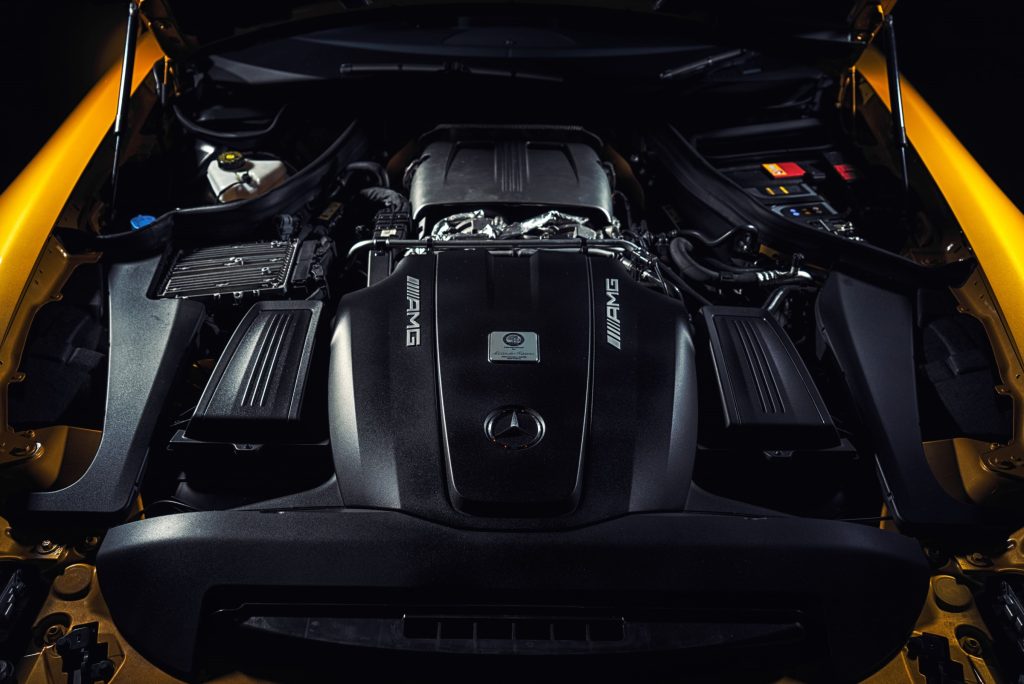 It is true that right on the limit, and I'm talking about driving on race tracks, it was not as good at signalling the approach of the limit as, say, an Aston Martin Vantage, a 911 Turbo would probably have been quicker and in the wet if you're brave, reckless or stupid enough to turn off the stability systems, AMG GTs can get quite twitchy, but beyond the realm of gimlet-eyed magazine road testers, I just don't think many people drive them like that. The AMG GT is a fine example of a car that successful straddles the Grand Touring and sports car worlds. At a steady motorway cruise, it's quiet and comfortable enough to make long journeys a pleasure, yet when you get into the mountains, a never less than thrilling ride awaits.
So why is it not more revered? Why is this fast, beautiful, bespoke junior supercar not already revered as one the truly great cars of its era? I think there are a couple of reasons: first the fact it wears the same badge as a humble A-class will always hold it back a little, relative to an Aston or Porsche. Second I think it was seen as a poor man's SLS, deprived of those doors and put on sale at a far more affordable price, this strategic repositioning in the marketplace seemingly also repositioning the car in minds of the public. And I guess the fact it usually came off second best in group tests including the Porsche 911 Turbo would not have helped.
But all that means today is that an AMG GT looks like something of a bargain. You need to do our research and choose the right model – remember they made a GT, GT S, GT R and GT C roadster and there was a facelift too, but there are no clunkers in there, none to avoid at all cost, so choose according to budget, get used to soaking up the stares on every pavement and start enjoying what I believe to be one of the most under-rated sporting cars of recent times.
Check out the Hagerty Media homepage for daily news, features, interviews and buying guides, or better still, bookmark it.