Now seems like as good a time as any to declare the Kia Stinger a future classic; as of November 10, Kia's four-door grand-tourer was officially replaced, in the UK at least, by the EV6 GT, the most potent version of Kia's electric crossover.
I'm not here to deride such a decision. Regardless of your view on electric cars, the EV6 is undoubtedly one of the better current offerings, and already it's easier to find them on the roads than the Stinger, so there's presumably a pretty solid business case on withdrawing the latter in favour of the former.
How much is your car to insure? Find out in four easy steps.
Get a quote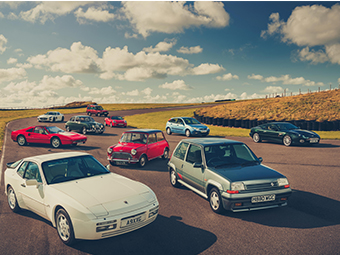 Kia and Hyundai rarely miss these days, so the EV6 GT will surely be excellent at what it does – even if the prospect of a two-tonne crossover capable of reaching 62mph in 3.5 seconds and going on to 165mph seems somewhat disquieting.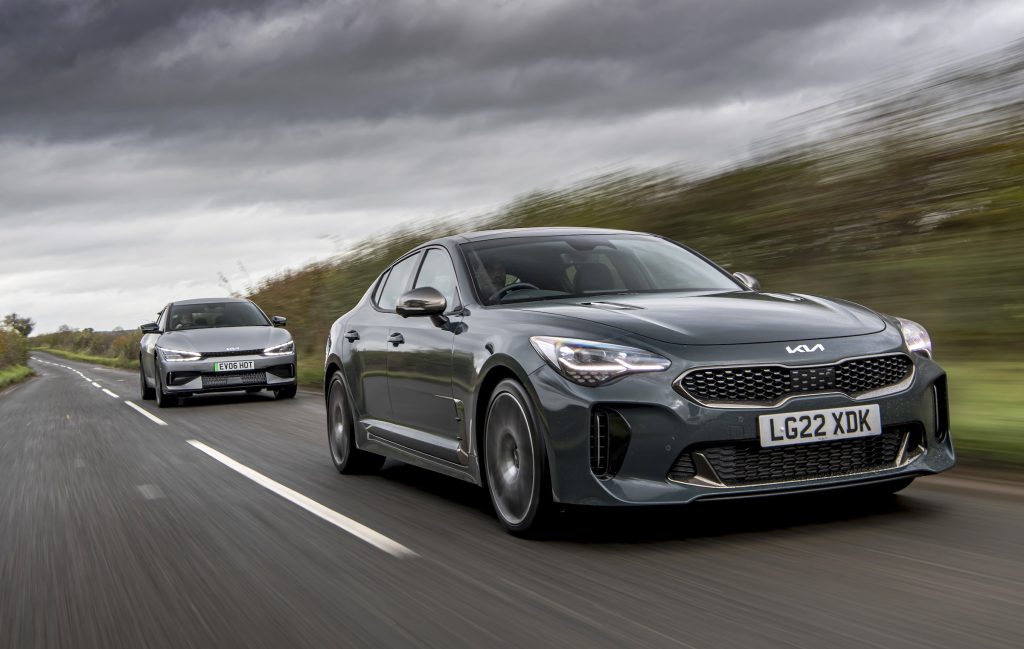 Those numbers, incidentally, wrest the crown of quickest (if not quite the fastest) Kia from the Stinger GT-S, which offered up 4.7 seconds and 168 for its equivalent figures (from a not significantly lower 1855kg kerbweight).
But I will miss the Stinger, the GT-S particularly, and the 3.3-litre twin-turbocharged V6 that enabled a level of performance never before seen in a Kia.
The Stinger was a landmark car for Kia, and not just on its performance figures alone. This was the Korean brand going toe-to-toe not with its conventional mainstream rivals, but with Audi, BMW, and Mercedes-Benz.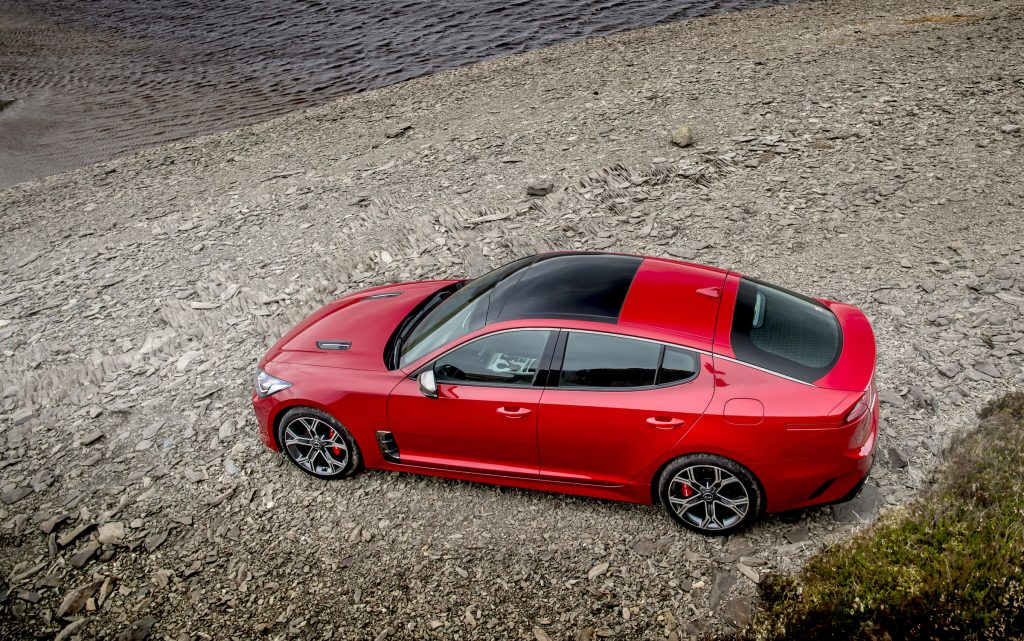 From a company known for worthy hatchbacks, the Stinger was a grand, high-performance, notably rear-wheel drive offering with styling as dramatic as anything from Europe – but one that still retained the 7-year, 100,000-mile warranty you'd get on ten grand's worth of Picanto.
More remarkably still, the Stinger was – and indeed still is – a car with character, both as an object and in its dynamics. Climb in and while you'll find surface textures not quite as beautifully rendered as some of those German marques, the important bits – seats, wheel, driving position – are spot-on, and this being a Kia, its minor controls are intuitive in a way touchscreen-heavy premium marques have long since abandoned.
The engine won't blow you away with a rousing howl or white-knuckle performance, but rarely has a powerplant felt so well-judged for road-going, rather than track-focused ability. Smooth, quietly sonorous, and with no spikes in its delivery, it feels perfectly in-tune with a chassis set up to be more relaxed than its occasionally stiff-riding rivals.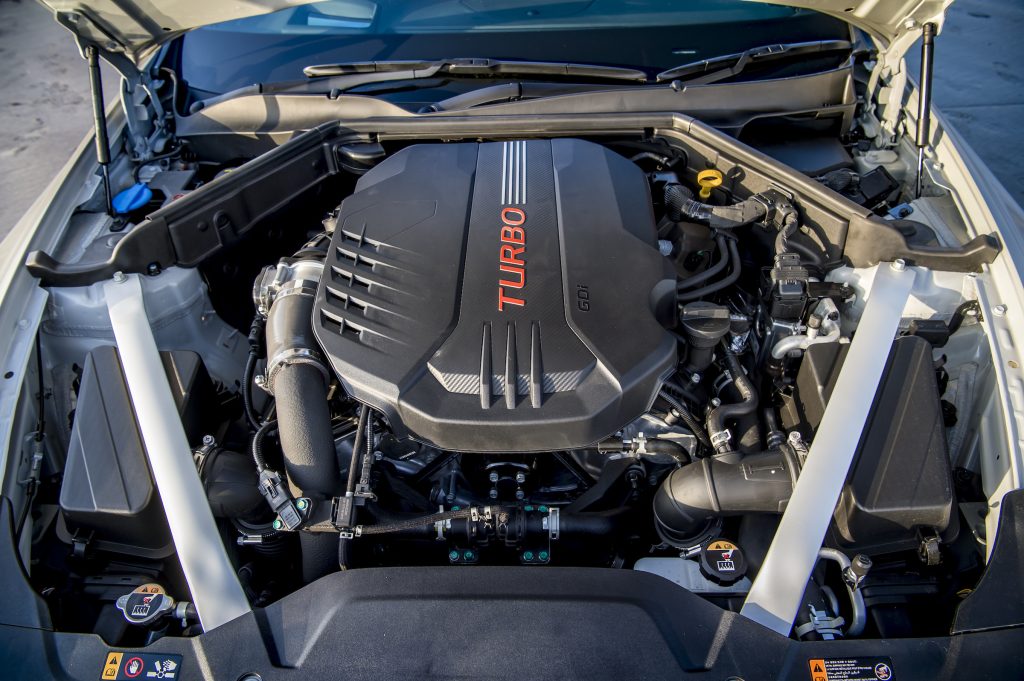 Some might wish for a little more body control, but the Stinger has an almost old-school flow on a good road, with a supple ride and calm (but still direct) steering. Throw in a long wheelbase and a standard-fit limited-slip differential and, when the mood takes you, you can even steer on the throttle, the resulting slides easy and unintimidating to manage. Dare I say it, but there's a hint of E39 M5 in this chassis.
Kia offered 2-litre petrol and 2.2-litre diesel engines too, during the Stinger's run. Obviously these didn't have the same punch as the V6, nor its cultured note, but their chassis setup, right down to that limited-slip diff, was identical, so you lose nothing of the GT-S's handling (and while diesel has fallen from favour, it's still the pick if fuel costs are a concern).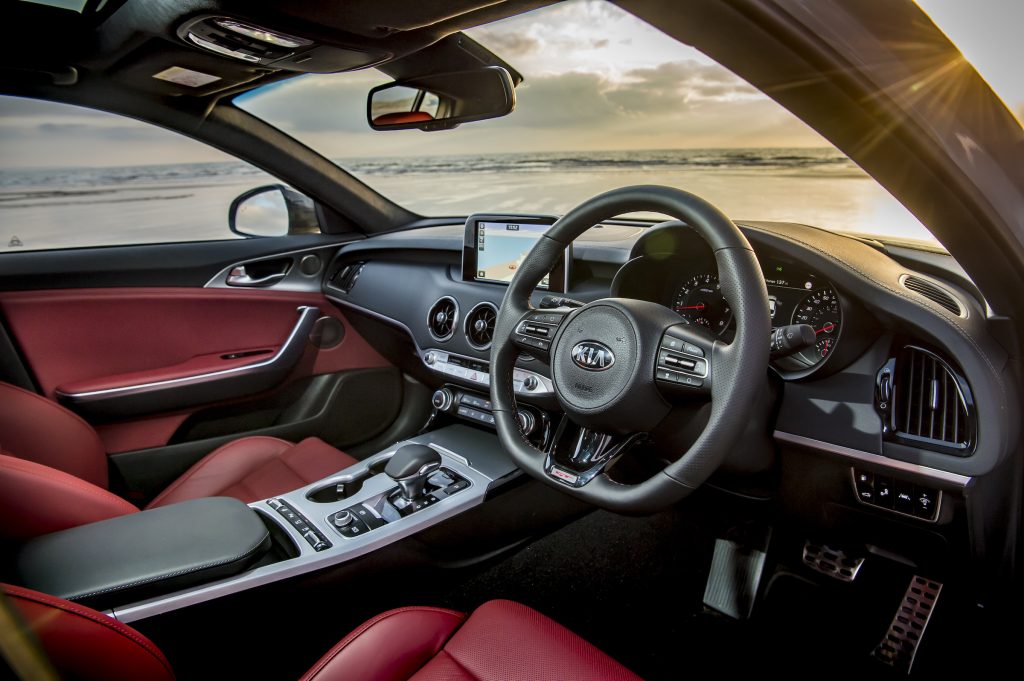 And the smaller-engined cars lacked nothing in the looks department. The Stinger isn't the most cohesive design of the last few years, and Kia and Hyundai's more recent products have already dated it somewhat. But its rarity helps its cause – with only a couple of thousand on UK roads, familiarity will never dull its impact.
Only badge appeal – or lack of it, among more traditionally-minded enthusiasts – might hamper the Stinger's future transition into being a classic. But then, we're still viewing Kia through 2022's lens.
With Korean brands currently building some of the world's most visually arresting and remarkably able cars – and one of few outside the supercar brands still going all-in on the enthusiast market – the Stinger may one day seem as integral to its maker's image as the Neue Klasse was to generations of BMW.
Read more
Best electric cars… for a car enthusiast
Cars That Time Forgot: Kia Elan
Hyundai built the modern-day Pony we didn't even know we wanted