There aren't many cars I can claim to know better than the Mazda RX-8, because when they were new, I used to race them. But not just any old races: 24-hour races, requiring hour after hour at the wheel. We never won, because we were hopelessly outpowered by those around us, but there was still huge fun to be had. You could see them coming in the mirror, bazillion-horsepower Porsches with entire climbing frames of wings sprouting from their swollen bodies. They'd blast past on the straight, but when they braked for the next corner, you simply didn't. You sailed right on by again, stole their apex, watched them shrink in the mirrors as the corner unfolded, then gave them a cheery wave as they hammered past once more on next straight.
That's why I loved the RX-8: These were very mildly modified road cars with little more than stiffer suspension and slick tyres to warm them up, but into and through a corner they were giant killers. It's not hard to see why: Thanks to its tiny 1.3-litre rotary engine, the RX-8 is not only light, but with that engine pushed way back in the bay, it's properly balanced, too. And with double-wishbone front suspension and a multi-link rear end complete with a limited-slip differential, it had all the assets it needed to be a very fine driving car indeed. And it made the most of them.
How much is your car to insure? Find out in four easy steps.
Get a quote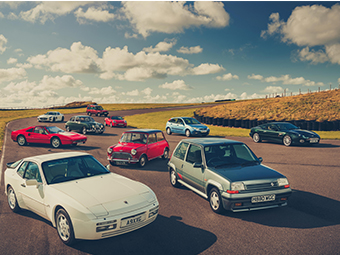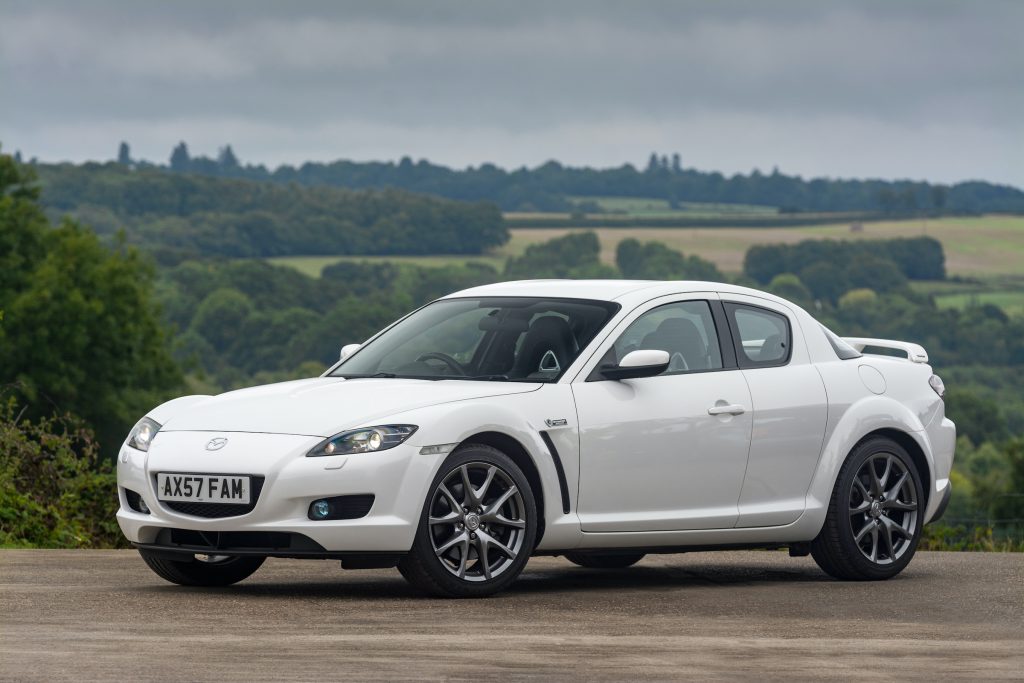 But the RX-8 was more even than that. It's all subjective, of course, but I love the way they look, too. And it's not just attractive design—it's clever design. Look at it and you'd naturally think of it as you would an Audi TT: a 2+2 coupe whose rear seats are more adapted to the carrying of supermarket bags than real live human beings. But that isn't the case at all. Not only is the rear of the RX-8 unexpectedly capacious, it has its own doors, cleverly concealed within the design of the car. So the car is great to look at, great to drive, and surprisingly practical to live with. Why on earth are they not revered among the greats and still so very affordable?
The answer is that engine. The normally aspirated rotary power plant has some clear advantages: Here is a tiny, light motor that still gives 228bhp (also available with 189bhp), with a great sound and an eerie smoothness right up to its fabulous 8300rpm rev-limit. But goodness me you need to know what you're buying. Because if the engine has not been looked after properly and, in particular, the oil level not scrupulously monitored and maintained, the engine simply wears out. It will lose power and need rebuilding. Faulty ignition coil packs can hasten this process as well.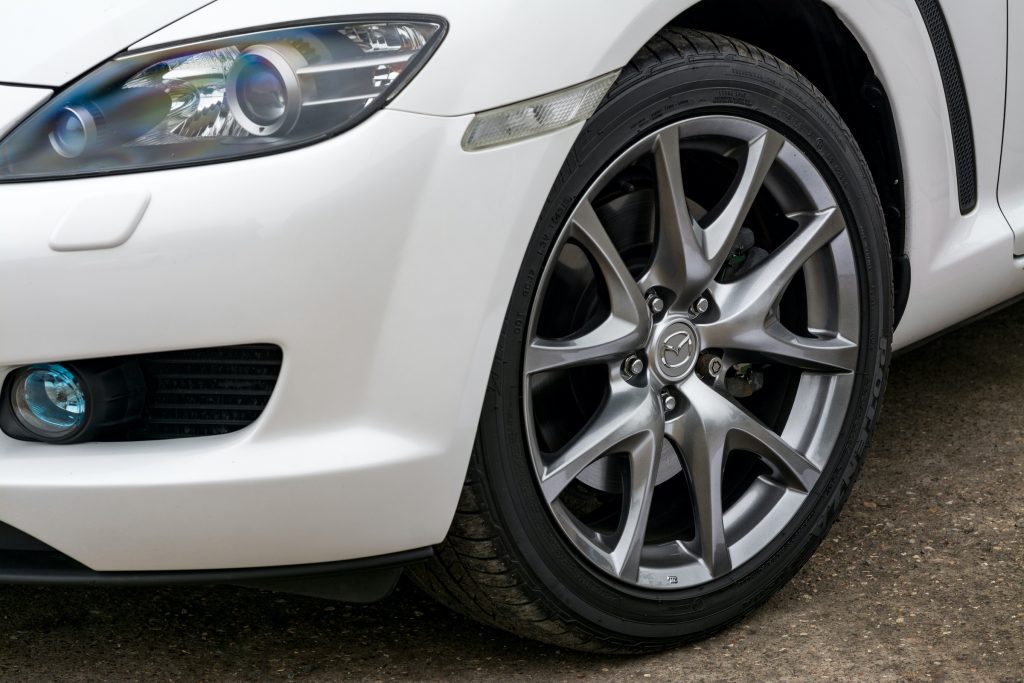 As a daily driver, covering a five-figure mileage every year, an RX-8 had massive limitations. But as a more occasional toy doing a small fraction of that distance, it makes vastly more sense. Oil consumption is not a problem per se unless you're a staunch environmentalist – it's designed to burn around 0.25-litres of the stuff every 1000 miles, and if you're not using it all the time, the fairly terrible fuel consumption will be less of a bother, too.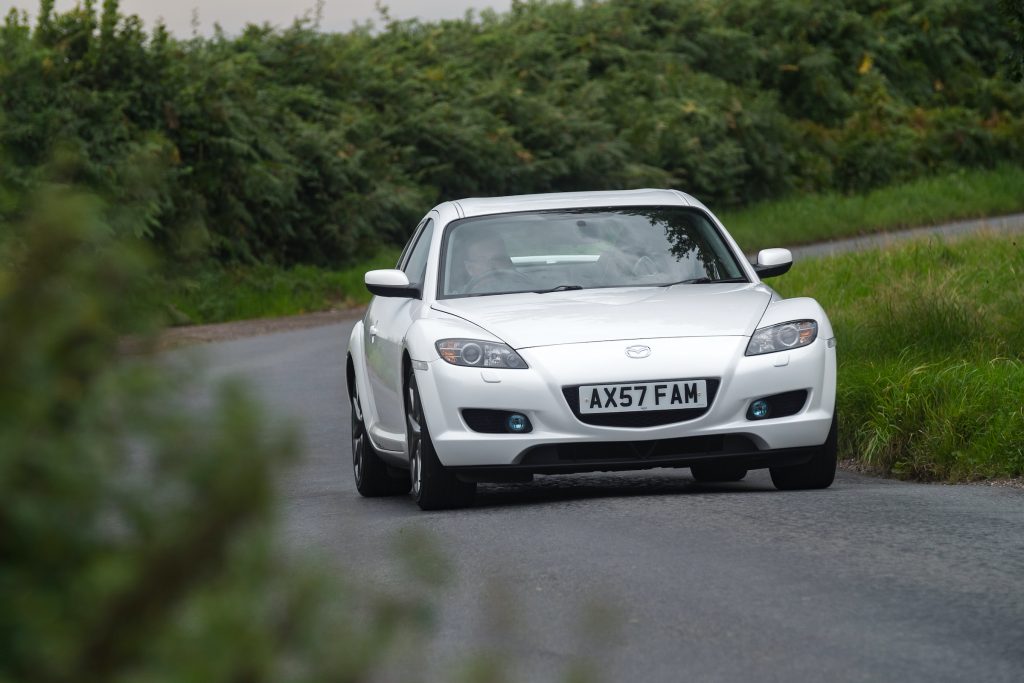 But you have to buy the right car. Where RX-8s are concerned, there are two kinds of 'right car.' The first is obvious—a low mileage example with a proven record of fastidious ownership. The second is the reverse—a car whose engine you know to be shot, a fact reflected in the price, which you can then have rebuilt and enjoy forever after. Anything in between is asking for trouble. There are things you can do, such as compression tests, to try and establish the health or otherwise of any given RX-8 motor, but unless you have access to the equipment and know how to read the results, you can be misled. Certainly if an owner is not prepared to have his engine compression tested, or they tell you it's already done and show you a sheet that could have just been printed from the internet, don't walk away. Run.
That said, there are still good cars out there, and to the canny buyer who goes in forewarned and forearmed, there are still cars at great value to be had. There is also a wealth of helpful advice available to anyone online, written by people who really know their stuff when it comes to such cars. Inform and educate yourself, spend your time finding what appears to be the right car, check its history from first to last (don't even look at one without), go into the deal with your eyes wide open, and bag yourself a bargain. And then discover what a truly delightful and massively underrated car the RX-8 really is.