There was no shortage of motoring events taking place in the UK over the long Jubilee weekend, but for those who wanted to escape the wind and rain there was something altogether more enticing on offer 150 miles south of Calais: the Laon Historic. This year was the 31st running of this annual event, which saw more than 800 classics converge on this picturesque town, at the centre of which is a spectacular 12th century cathedral.
As with many big classic car events, the focus of the entries has gradually shifted ever further from older classics, and towards newer sports cars. A decade ago you couldn't move for fifties and sixties home-grown machinery such as Panhards, Simcas, Renaults and rarities such as Facel Vegas, Voisins and the like. Nowadays the entry list still features some oddities; just some of those taking part this year included a Renault 4-based LM, a Simca 1200 S coupé, a glorious Toyota Century and a Volkswagen Golf Mk2 Country.
How much is your car to insure? Find out in four easy steps.
Get a quote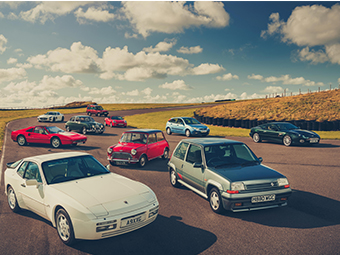 If you're thinking that 150 miles into France is a long way to go just for a classic car rally, try not to think of it as a UK-style event that just happened to be on the other side of The Channel. Not only was the journey every bit as enjoyable as the destination, but the whole weekend took in empty roads, fabulous scenery, and the streets of Laon – plus it was all brilliantly organised too.
The format of the weekend was pretty simple. On the Saturday there was a drive out into the countryside surrounding Laon, then on the Sunday there were static displays of the cars taking part, in the new town (at the bottom of the hill) and the old town (at the top). Once everyone had enjoyed a good gawp at the hundreds of cars and motorbikes, the streets were closed and a circuit created for a couple of hours of driving.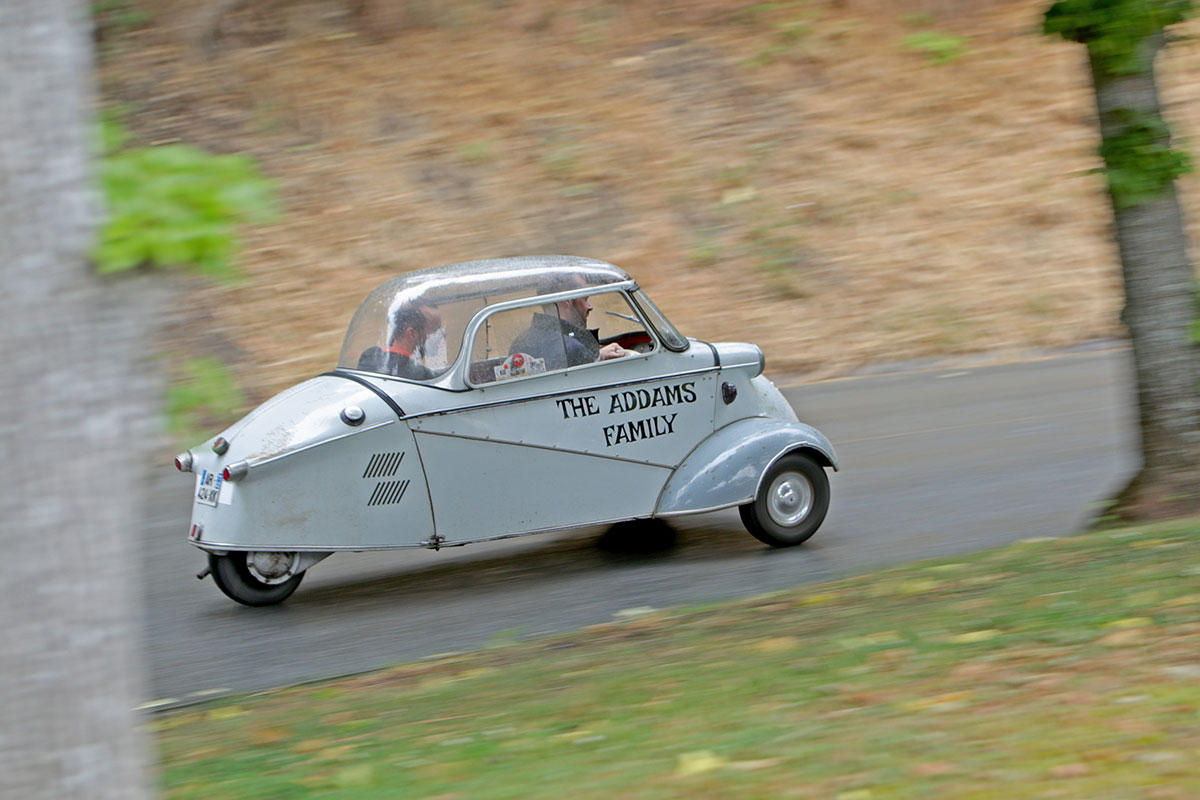 Could you imagine an 850-strong drive-out in the UK on single-track roads? There would be utter chaos, with roadworks bringing entire counties to a halt. You'd have indignant cyclists riding three abreast, filming everything with their helmet cams, and the locals would be writing angry letters to the local newspaper to complain about how inconvenient it all is.
But in France the locals embrace the Laon Historic. Many of them turned up in their classics and those who didn't lined the streets to cheer on those taking part. The 800 or so cars taking part in Saturday's drive out were split into two main groups (A and B); those with a really old classic got a shorter third route. Everyone set off from Laon for a 50-mile drive to Saint Quentin, on well-surfaced, deserted rural roads with fabulous views. An added bonus was 30-degree heat and blazing sunshine.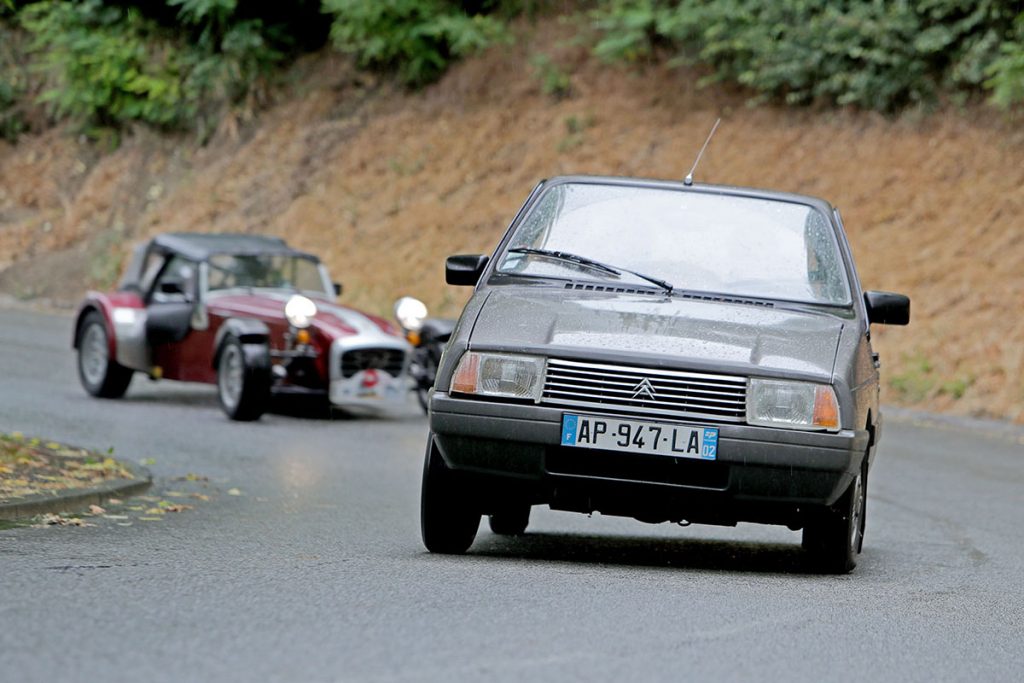 After a couple of hours of lazing in the park in Saint Quentin, eating and drinking, poring over the classics parked up in the street, and chatting to fellow owners, it was time to move on. The afternoon run was another 50-mile drive, with groups A and B switching round so that everyone did the same route, but half of the entrants did it in the opposite direction to the others.
Japanese classics were a focus at this year's Laon Historic, with the Mazda MX-5 and Nissan Figaro clubs taking pride of place. No fewer than 42 Figaros amassed, outnumbered by large numbers of all four generations of MX-5. At the lunch stop in Saint Quentin I caught up with Claire and Peter Taylor, who had driven their Figaro from Dusseldorf.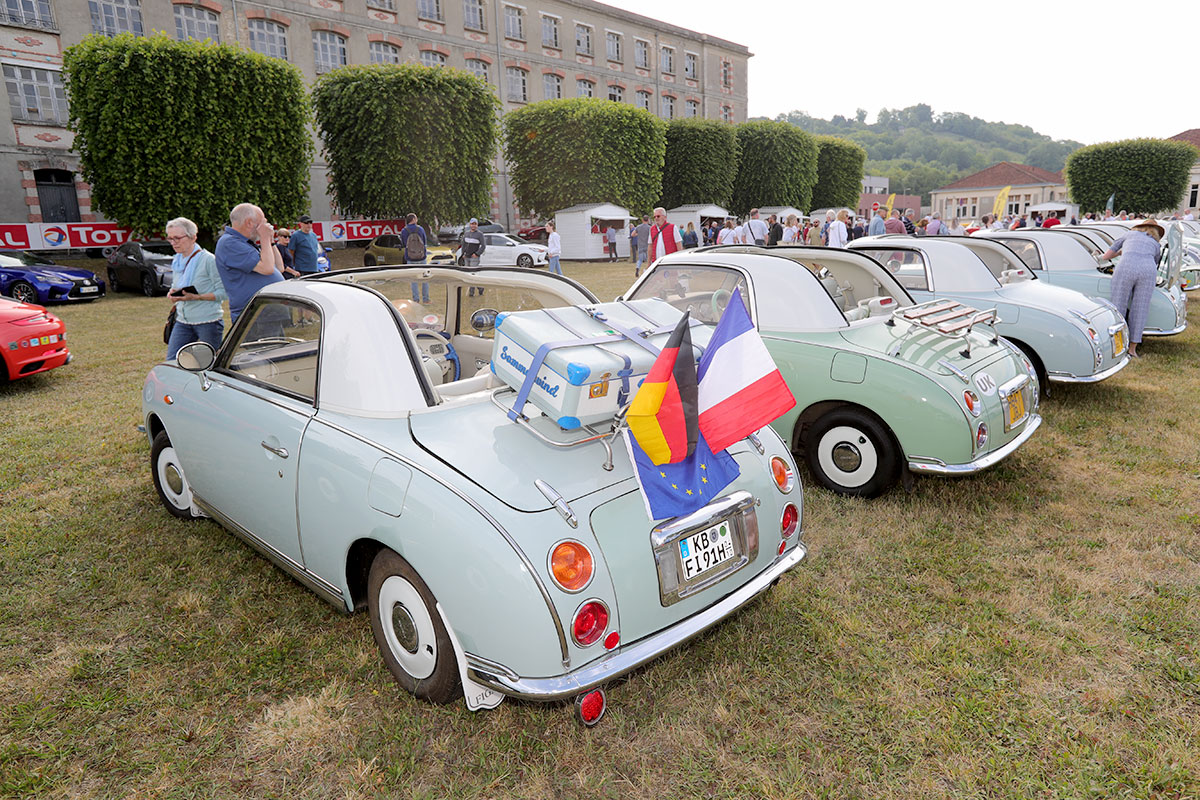 Claire told us: "We're members of the UK club which alerted us to the event taking place. Quite a few other members have come from Germany too, and we've had a great time. We bought our Figaro seven years ago and it's good to try new things with it. The club was invited to take part and it's been a great experience to do something that so many of our friends are also taking part in. The club element has made it so much better, so it's great that owners' groups can get involved en masse."
On the Sunday morning, Laon's town square soon filled up for the static displays; regular attendees know that by 9am the prime slots in front of the town hall have all gone, so there's fierce competition to bag a space early. After that the local streets fill up, while those who fancy a lie-in just park up in the new town at the bottom of the hill, then look on from a nearby café while the lines of classics are viewed and photographed for a few hours.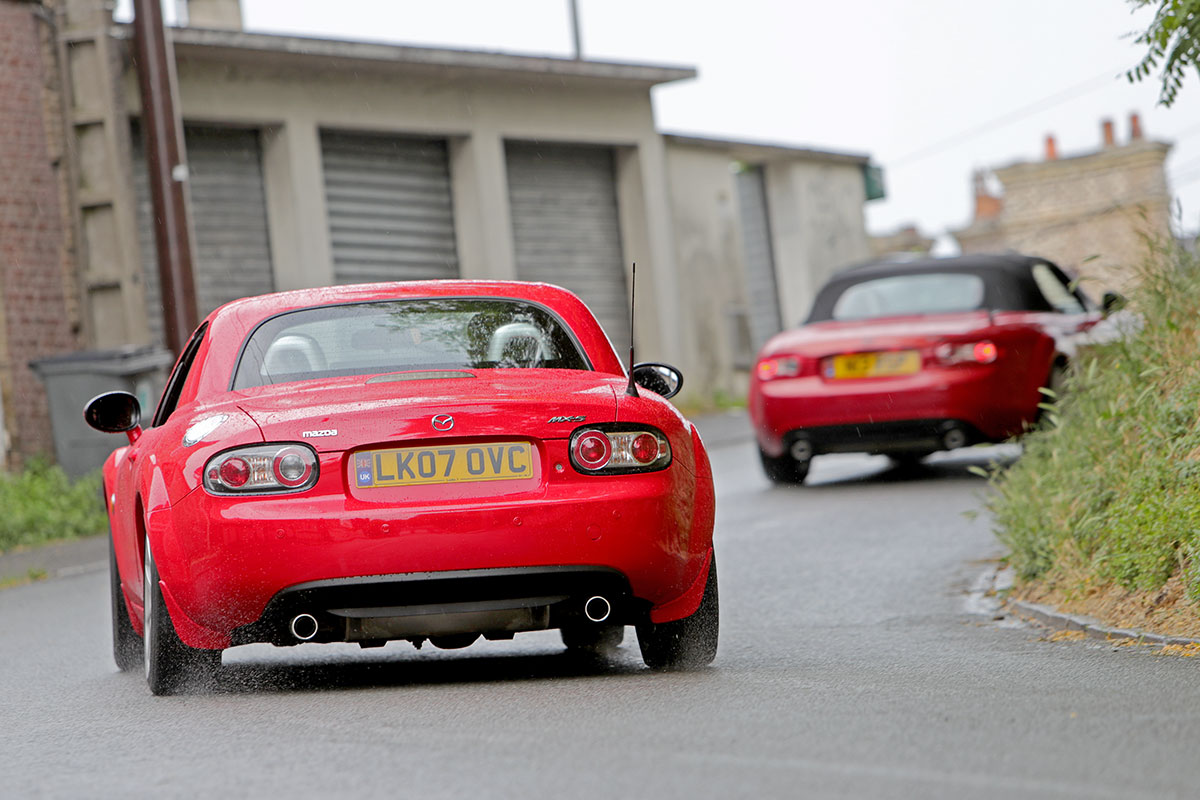 Jon and Angela Munn brought their children Freja and Felix from Sussex; they came in their 1995 MX-5 California that Jon bought new, and a mint low-mileage Mercedes CLK 320 that joined the family five years ago. Angela described the appeal: "We're in the MX-5 Owners' Club, which told us that the Laon Historic was featuring Japanese cars this year. With ours recently restored we reckoned that it was the perfect opportunity to try something new. It was a good decision because it's been great fun with lots of really friendly people. We didn't know anyone else here, but we've got to know quite a few enthusiasts who have been great to talk to."
At 2.30pm on the Sunday, the roads were closed and a circuit was created for the rest of the afternoon, with entrants able to whizz up the hill on the one side, through the cobbled streets of the old town, then down the hill on the other side, before heading through the new town along the bottom. In previous years the locals have turned out in droves, in a bid to bag lifts from those taking part. This year there was a bit less enthusiasm, either because of occasional showers or Covid, but there was still a great atmosphere, with everyone having a whale of a time.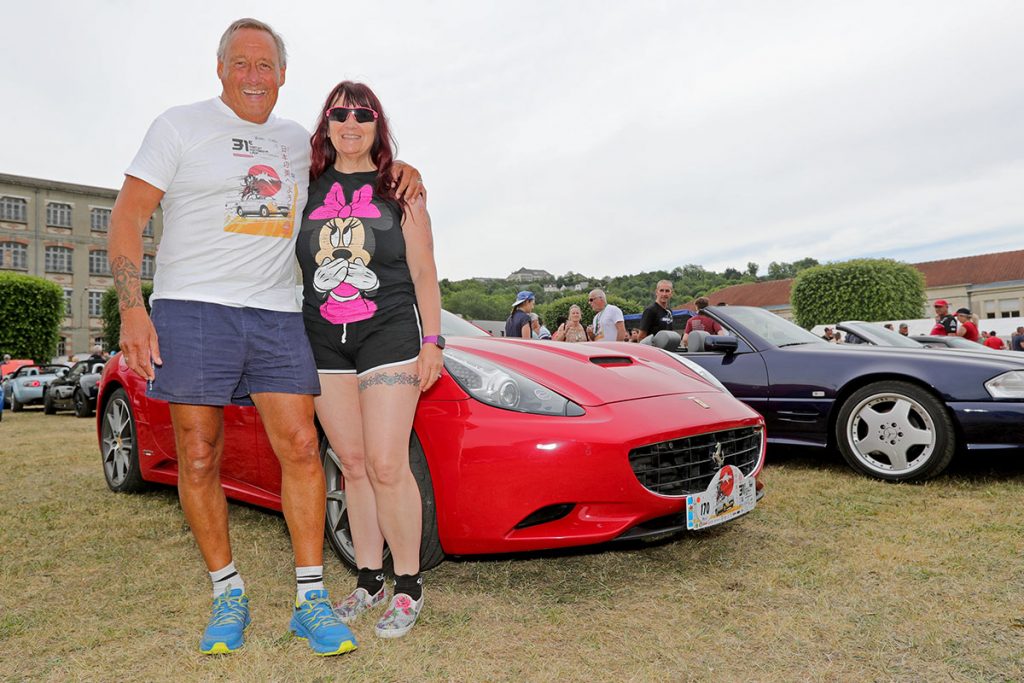 Mike and Barbara Culley drove their 2011 Ferrari California from South Wales, and had a fabulous weekend. Mike said: "We've loved every minute of it because it's so different from anything we've done before. We've met so many lovely people and seen such a huge variety of vehicles. The drive out on Saturday was awesome, taking in such wonderful scenery, but even the run down to Laon was superb, taking in lots of beautiful villages and empty roads, and also seeing some of the battlefields from the First World War."
As you can see on the official website, a lot of people have to work together to put on the Laon Historic, with a lot of sponsorship and organisation involved. If you're looking for something new to try in 2023 it's an easy weekend to recommend. Most of the Brits who make the pilgrimage do so with Scenic Car Tours, which sorts out Channel crossings, event entry and accommodation packages.
Read more
Super saloon vs Shelsley Walsh: Can I tame a Lotus Carlton up the hill?
A perfect way to spend Drive It Day
Gallery: NEC Classic Car and Restoration Show