They say that talking to yourself is the first sign of madness. But I often write letters to myself as a way of preserving my sanity.
It's all down to something we have all experienced – classic car collectors' hindsight. We will look at auction results or classified adverts and see the price of a car we sold a few years ago and say: "I sold one of those for a tenth of that. If only I'd kept it."
So, for the past 20 years I've written myself a letter whenever I've sold a car or motorbike to remind myself of why I did it. Looking back now at notes to myself gives me some comfort, making me realise that reasons which have been long forgotten were more than valid. It means I don't regret giving away an MoT'd 2CV for nothing or selling a Land Rover Series 1 for £3000.
How much is your car to insure? Find out in four easy steps.
Get a quote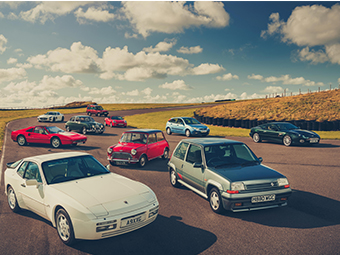 It's a strategy I highly recommend, unless the reason you are having to sell is something particularly traumatic or likely to cause you to blame the birth of your offspring for selling a treasured Caterham Seven or Porsche 911. In my case, there are reasons I'd long forgotten and really couldn't have got around.
Take my Series 1. The letter says: 'I love this car, but the family really don't. It's hard work to drive and means any trips need to be no more than a few miles or it breaks you. Also remember that George grabbed the hot exhaust pipe and has been scared of it ever since. Duncan has offered you the price you want, so it's time to buy something the whole family can enjoy.'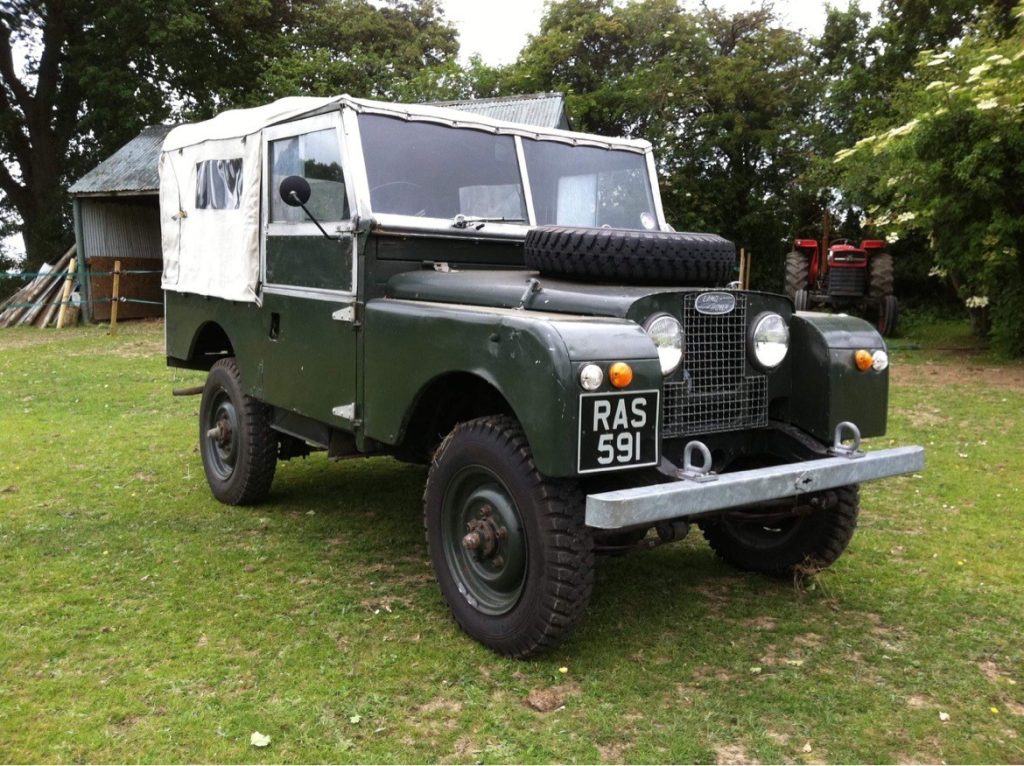 To explain the people mentioned here, George is my older son, now 18 but then aged five. The tailpipe of the Land Rover proved to be at just the right height for grabbing, and his burned hand was – somehow – blamed on me. Duncan was a colleague who I overheard talking to someone else at lunch about how he really fancied an old Land Rover but couldn't find one. It seemed like fate.
Fate also intervened when I sold my last motorbike. That letter reminds me that I'd put the 1997 Honda VFR away in the garage sulkily after a particularly damp and chilly ride, only to find an MoT reminder and insurance renewal notice on the doormat. Then, on the Monday I'd gone to visit an outpost of the company I worked for and spotted a model VFR on someone's desk. I asked about it, we got chatting and he bought my bike two days later.
There are also some lessons about buying the 'right' car, which make we wince with hindsight. Like the Range Rover I could never really fall in love with, because it wasn't the model I really wanted.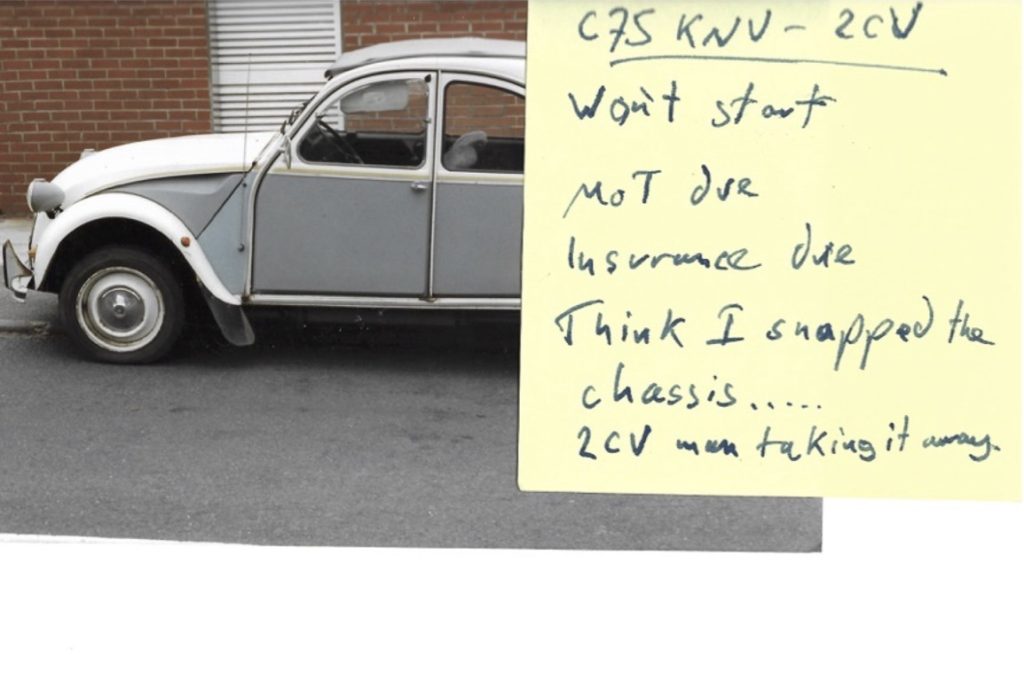 When selling my 1991 Vogue SE I wrote to myself: "The Range Rover is lovely, but you always wanted a CSK and this just isn't one, even if it uses all the same bits. You thought it might be useful to use in the snow, to tow or take things to the tip, but it's too nice for any of that and you're worried about the rust from the salt on the roads."
The 2CV was at the opposite end of the scale. The letter says: "The car's MoT is approaching and it made an ominous cracking noise at the local tip when driving over a speed hump at the council tip when loaded with a fridge freezer and some paving slabs. Now it won't start either. I don't want to scrap it, so Nigel [the local Citroën specialist] is coming to take it away before the tax runs out."
Other reasons are more straightforward and only warranted a few notes. My Sinclair C5 was sold as I "…got it out of my system and scratched that itch. It's a bit crap and embarrassing to drive/ride. It is also huge and Lisa (my then girlfriend, now wife) wants it out of the living room."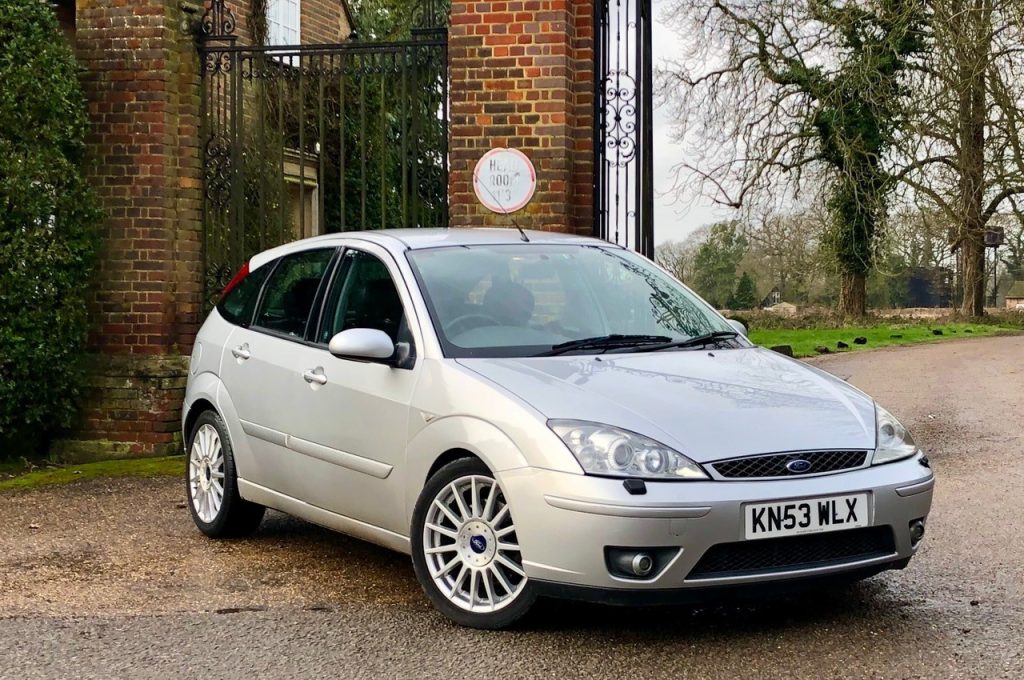 A more recent Ford Focus ST170 didn't get to live in the house but stayed for a year and was sold because: "It was OK but needed money spending and wasn't special enough to be worth the investment." It was silver, with 114,000 miles, patchy history and too many doors to get the enthusiasts excited.
Writing these letters also has another purpose beyond maintaining my sanity. Whenever I'm tempted to sell a car, it makes you question why you are doing it and how it will make you feel in a few years when you read the reasons.
I came close to getting rid of my 10,000 mile and utterly spotless 2003 Ford Ka base model a couple of years ago, before realising I'd regret it. Unlike the ST170, this Ka as is a rust-free survivor which has led a charmed life. So instead of going in the classifieds, it went in a lock up to rest for a few years – and there it will remain until it's even more interesting to folks.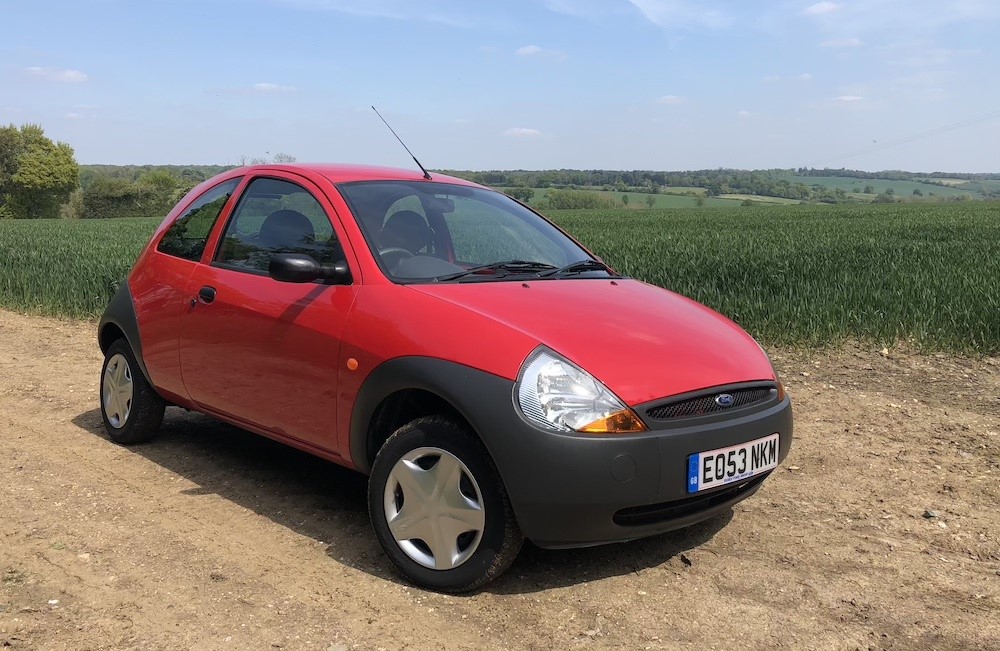 Likewise, a 1984 Land Rover is staring at me as a write this. It gets almost no use but costs very little to run, is very useful on the odd occasion and is a safer investment than Premium Bonds. Until I'm desperate for the money, it's got a home with me.
Other cars will come and go, and letters to my future self will be written. If nothing else it is nice to keep a record of the vehicles that have lived in the garage, lock up or on the driveway and remind yourself of what you got up to.
Why not try it yourself? You don't need fancy paper, an envelope or even a stamp. Just a few words in a document saved in a file on your computer will do, or maybe an email to yourself if that's going to be easier to find in a decade when paper is banned.
By reading them back when you are wondering why you sold that classic for peanuts, you will really save your sanity. And the money you save on therapy could buy a nice little classic.
Check out the Hagerty Media homepage for daily news, features, interviews and buying guides, or better still, bookmark it.