A fundraising project is underway to repair and preserve a Talbot ambulance that served in London during the Blitz in World War II.
The ambulance is part of the London Ambulance Service historic vehicle collection (LASHC) – no, we didn't know such a thing existed either – and has a long and fascinating history behind it since leaving the Clement Talbot factory in Kensington in 1935.
How much is your car to insure? Find out in four easy steps.
Get a quote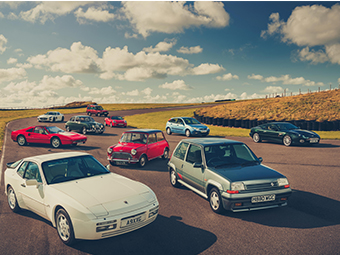 Known by its registration number, BXH809 was based in Lambeth, and served throughout the Second World War – becoming especially vital, as all emergency services were, during the Blitz in 1940 and 1941, when more than 40,000 civilians lost their lives.
While the Talbot has been preserved in excellent condition with much of the same equipment it used during the war – its condition has resulted in appearances in everything from Goodnight Mr Tom to Poirot – its pre-selector gearbox has recently failed.
The crowdfunding project, which you can find here, is hoping to raise £10,000 by the end of the month in order to cover specialist repair of the gearbox, plus other bits and pieces necessary for the upkeep of an 86 year old vehicle and its similarly vulnerable stablemates in the LASHC.
The Talbot Owners' Club is already on board, working with specialist I.S. Polson to manage the repairs, and are responsible for hosting the fundraiser. The LASHC itself is primarily run by volunteers, and normally relies on a small budget from the NHS trust.
When complete, BHX809 will once again return to duty – supporting, promoting and celebrating the history of the London Ambulance Service.
Once again, if you'd like to do your bit, you can find the Crowdfunder page link here.
Also read
Everyday, unremarkable and unloved – no wonder I love the Festival of the Unexceptional
The Volvo Duett that was rescued from wildfire hell
Alice in Yonder Land: Recreating Alice Ramsey's epic drive across America in 1909