Most car reviews give people a sense of whether the subject is something they'd want to buy. Maybe someday soon, maybe down the line. This is a review of the Bugatti Chiron Super Sport, a car so expensive almost nobody could buy it new. And even if you did have an offshore account balance a couple years ago sturdy enough for the $3.8 million (£3m) buy-in – $4.3 million (£3.5m) as-tested if you must know – Bugatti today has none left to sell. The Chiron order book closed early last year, and the artisans at the brand's Molsheim workshop are busy assembling customer cars until sometime in 2024.
When these cars are finished, it'll mark the end of the Chiron's official production. (We can't rule out a parade of sold-out-upon-arrival one-offs and commemorative editions), the Chiron Super Sport is the end of the "production" run of Bugatti's W16 hypercar. If you remember Bugatti's much-publicized 304-mph record smash from 2019, this is the softened, silken sibling of that top-speed record-beating Chiron Super Sport 300+.
How much is your car to insure? Find out in four easy steps.
Get a quote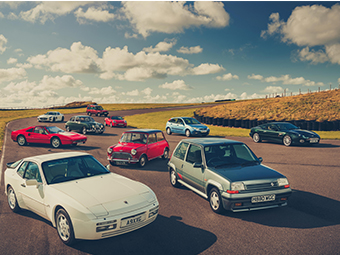 Perhaps "softened" is a misleading for such a hyperbolic machine. Bugatti is coy on what specifically differentiates the Super Sport 300+ from the standard Super Sport, but in accordance with the Super Sport's (SS) focus on "top speed while fully embracing both luxury and comfort," the interior is wrapped dash-to-bulkhead in rich, creamy leather and appointed with handsome aluminium trim. It's a palpable contrast to the 300+'s Alcantara and carbon-fiber cocoon.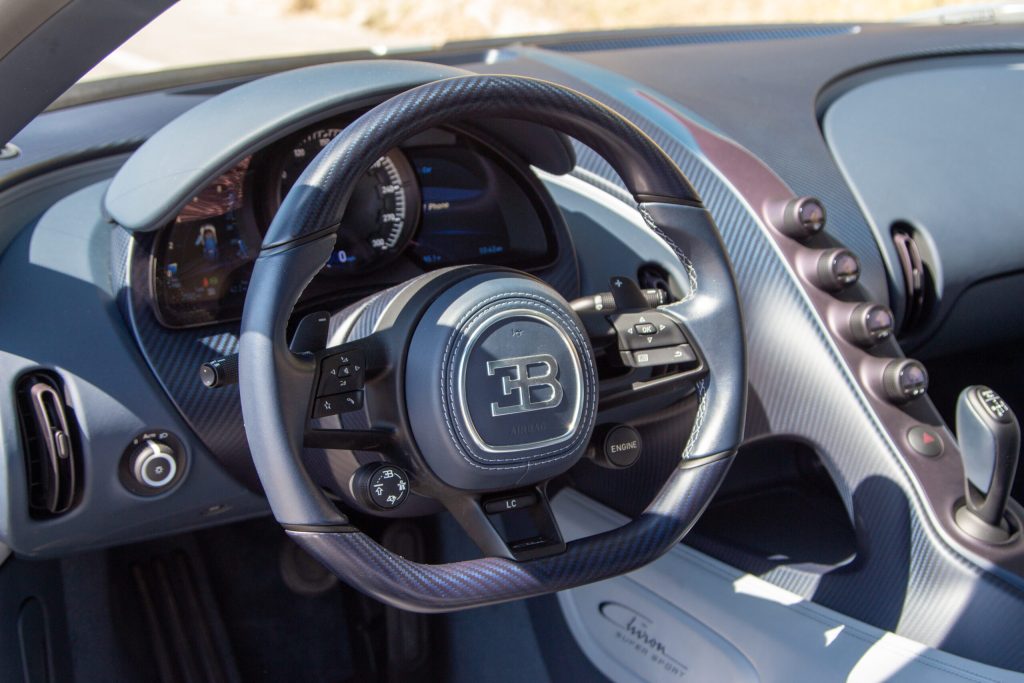 Crucially, the SS is – er, was – available in a wide spectrum of colours, both inside and out. The SS' elongated bodywork is made of carbon fiber, and while purchasers of the 300+ were able to spec their trans-galactic lozenge any way they so desired, word on the street is they were highly encouraged to stick with the marketing launch car's exposed carbon fibre theme with orange accents. Thus, a good portion of the 30 customer cars left Molsheim wearing this uniform.
Not so with the Super Sport, whose owners are embracing a hallmark of Bugatti: individualisation. With a car costing more than $4m (£3.2m) after specified to the customer's preference, creativity is encouraged.
The car I drove is one of the more demure examples; rich silver metallic paint flows over the front two-thirds of the motorised missile, contrasted by lacquered, blue-hued carbon-fibre weave for the rear and roof sections. The polished five-spoke wheels are deceptively simple and surprisingly elegant compared to the satin-black sport wheels commonly found on top-spec, performance-focused Bugattis.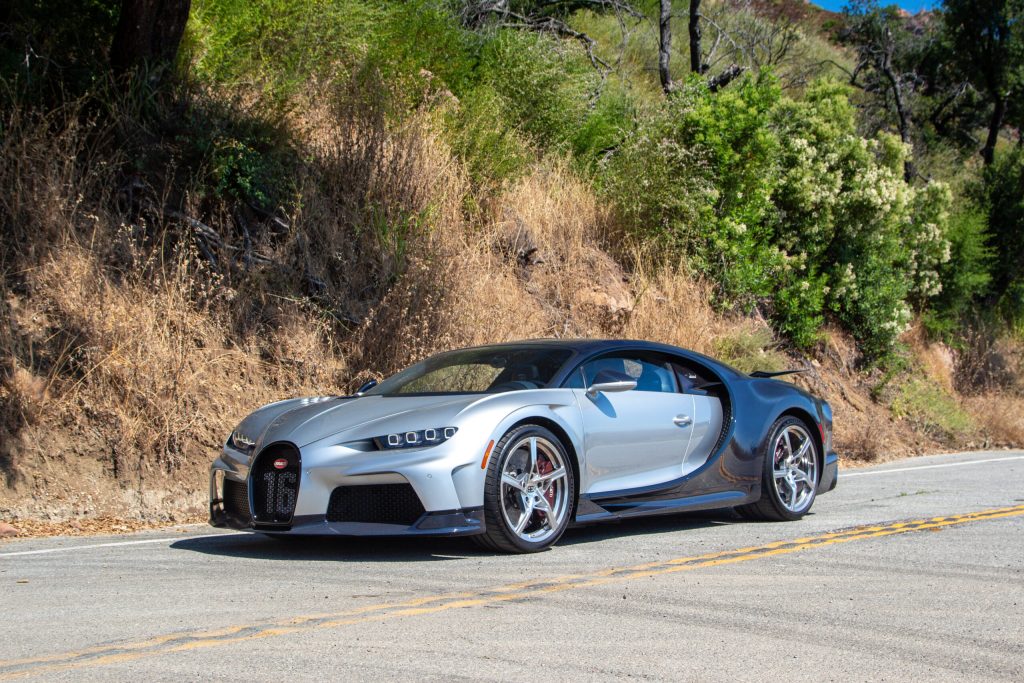 Revised turbochargers, oil pump, and valvetrain improves power to 1,578 hp and 1,180 lb-ft, a 100-hp jump over the original Chiron and a sobering 591 hp over the original Veyron. The seven-speed dual-clutch transmission is requisitely beefed up to handle the power, as is the clutch pack and driveline.
The Super Sport is limited to a pathetic 273 mph, up 12 mph on the standard Chiron but lagging the 300+ by 31 mph. I was mentally prepared to try for at least 290 mph on California's Pacific Coast Highway, but seeing as even the Chiron's famed "Speed Key" won't unlock speedo digits past that 273-mph mark, I couldn't be bothered and outside a few hard highway pulls stuck to Malibu's 45-mph limit.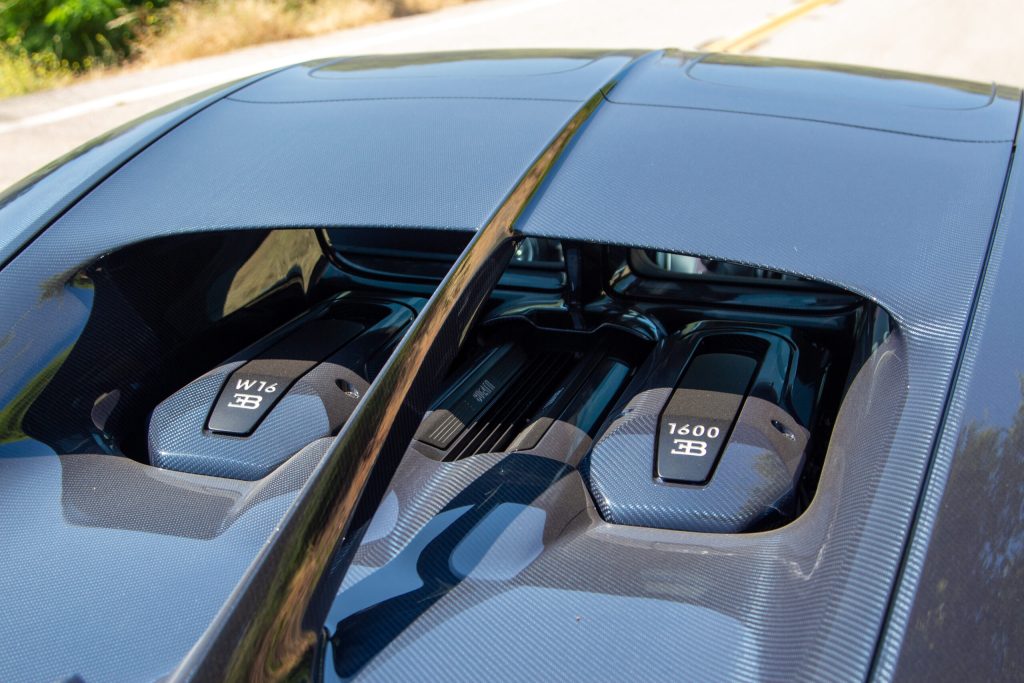 Bugatti reps mapped out a test loop between the Santa Monica rendezvous point and the terminus in the Santa Monica mountains north of Malibu. The first half of the drive I spent carefully guiding the multi-million asset through spotty midday California traffic, a process that included equal parts blind-spot vigilance and flashing smiles at the many, many phone cameras pointed in my direction.
In some ways, this relaxed coastal cruise is three-hundred-plus-times more relevant to how these cars are actually driven than chasing 250 mph on an air strip. This is, after all, one of the most likely environments in which to spot a Chiron outside of Dubai's JBR or Knightsbridge in London. You don't buy a Bugatti to keep a low profile, and as much as the enthusiast in me fantasises about breaking the sound barrier on desert highways between Los Angeles and Las Vegas, most Bugattis don't leave city limits.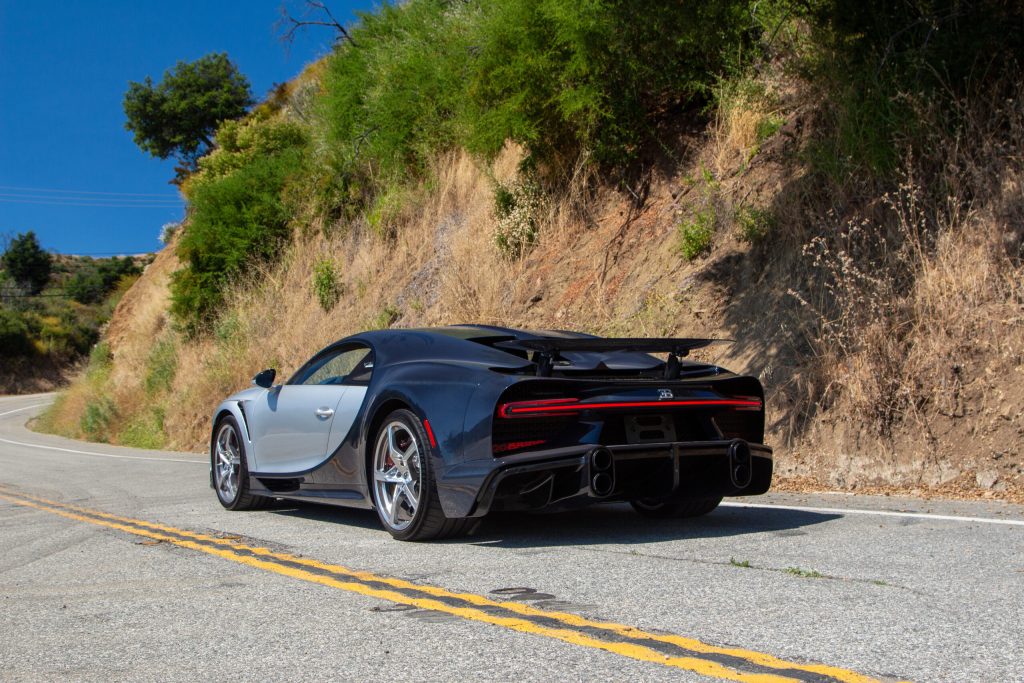 Why would they? Precious few of these big Bugs will see any sort of hard canyon driving, let alone any circuit or drag strip use. That's perfectly fine, and in keeping with the fact that the Chiron and its Veyron progenitor were never designed for any track use outside of VW's private Ehra-Lessien speed loop. In practice, it's best to approach the Chiron as an extraordinarily athletic cousin of the Bentley Continental GT.
Specs: 2022 Bugatti Chiron Super Sport
Price: $3.8m/ £3m+ ($4.3m/£3.5m as tested)
Powertrain: 8.0-litre quad-turbo W16
Horsepower: 1578
Torque: 1180 lb-ft
Layout: Mid-engine, two-passenger all-wheel-drive coupe
EPA-rated fuel economy: 13 mpg combined
0–60 mph: N/A, but 0-100 takes 4 seconds.
Competitors: None, really.
Through traffic and over semi-smooth pavement, it's alarmingly easy to forget there's 1,600-hp under your right foot and 230 mph left on the speedo. Inputs are moderately and purposefully dampened over lighter, sharper supercars, with the tactility of the SS cutting the difference between the Bentley and the latest Porsche 911 Turbo S. Pedal travel is long, and reserved throttle mapping leans on the Chiron's absurd torque for smooth, low-speed operation.
All the while, you're ensconced in one of the finest crafted interiors ever put to pavement. Leaving aside the obvious reasons of vanity, it only takes a few minutes in a modern Ferrari, Lamborghini, or McLaren to understand why billionaires spring for this small-batch stuff. Even at the top of the range there is a fair bit of plastic componentry to be found in a Ferrari, even more so in a Lamborghini. (Metal and extended leather adds weight and production complexity, carbon fibre and plastic less so.)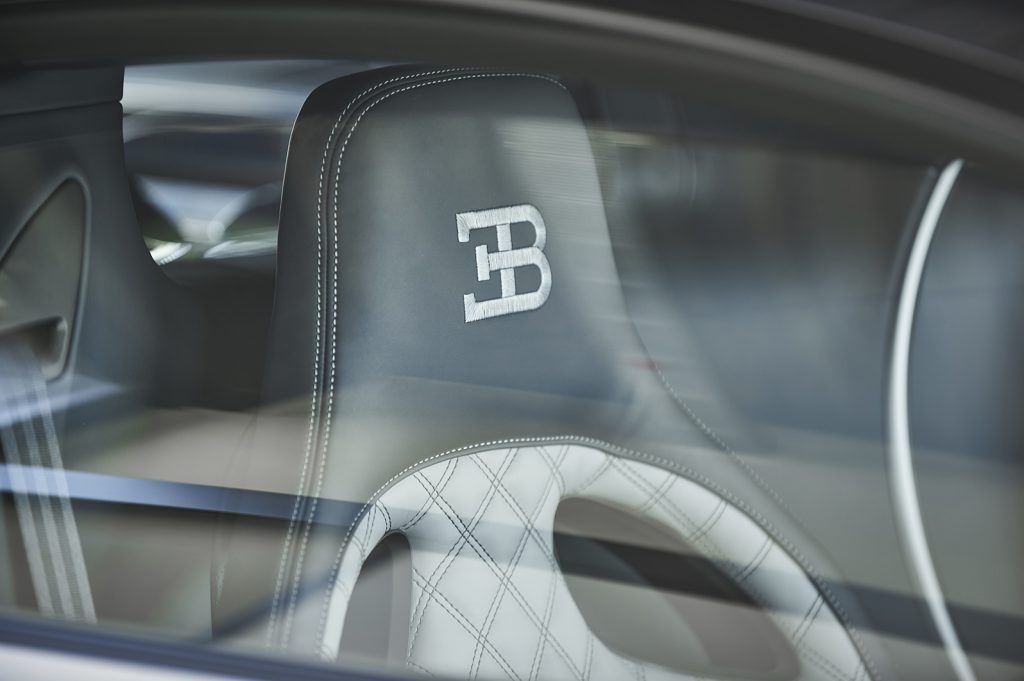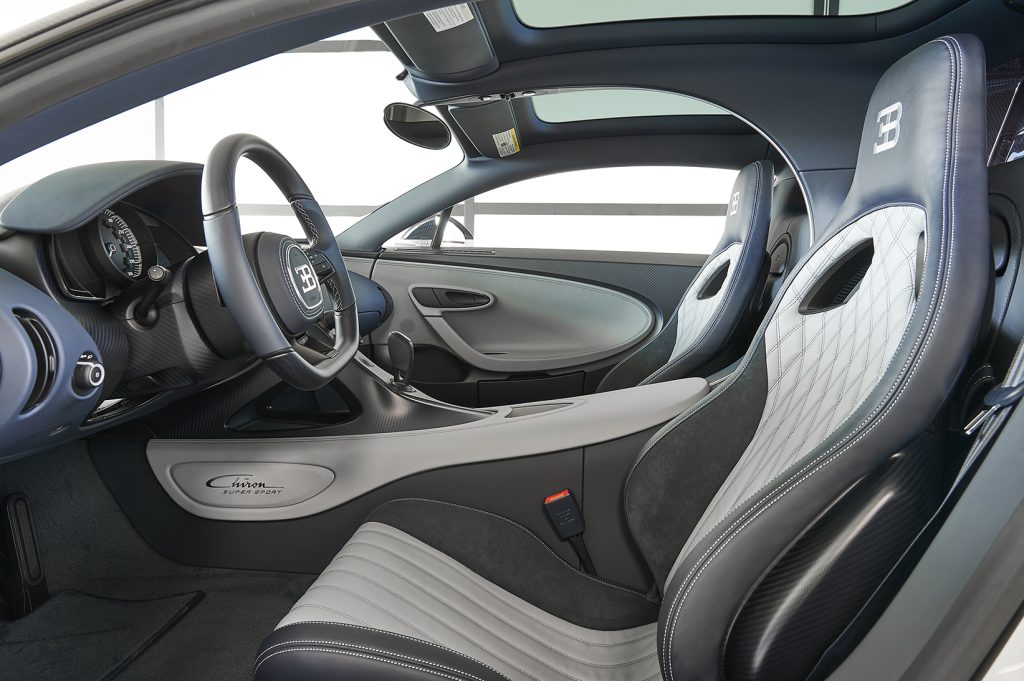 In the Bugatti, all you can see and touch is either leather, metal, or satin-finish carbon fibre. At this level of both price – you could fit just about ten new Ferrari 812s in your driveway for less than the Chiron SS's MSRP – and hand-finishing, attention to detail is everything.
The Veyron was consciously designed with future generations in mind, presciently eschewing screens and tacky control clusters for a fine stack of elegant metal controls and acres of extended upholstery. The idea is that it the car needed to age well, and it's the same in the Chiron. What you think surely has to be plastic is actually frosted titanium, use for the the door handles, rotary switches, and pressure-regulating vents on the windowsill.
Finally, we turn onto an ascending mountain road that is both empty and curvy. Squeezing the throttle has the same effect as a defensive tackle standing your chest; intense pressure, accompanied by a spike of adrenaline as the world seems to compress and the speedometer spins up like a bathroom scale. As the scenery smears by, sixteen cylinders rage behind your head with a guttural bellow more appropriate to a tank or Batmobile than hypercar.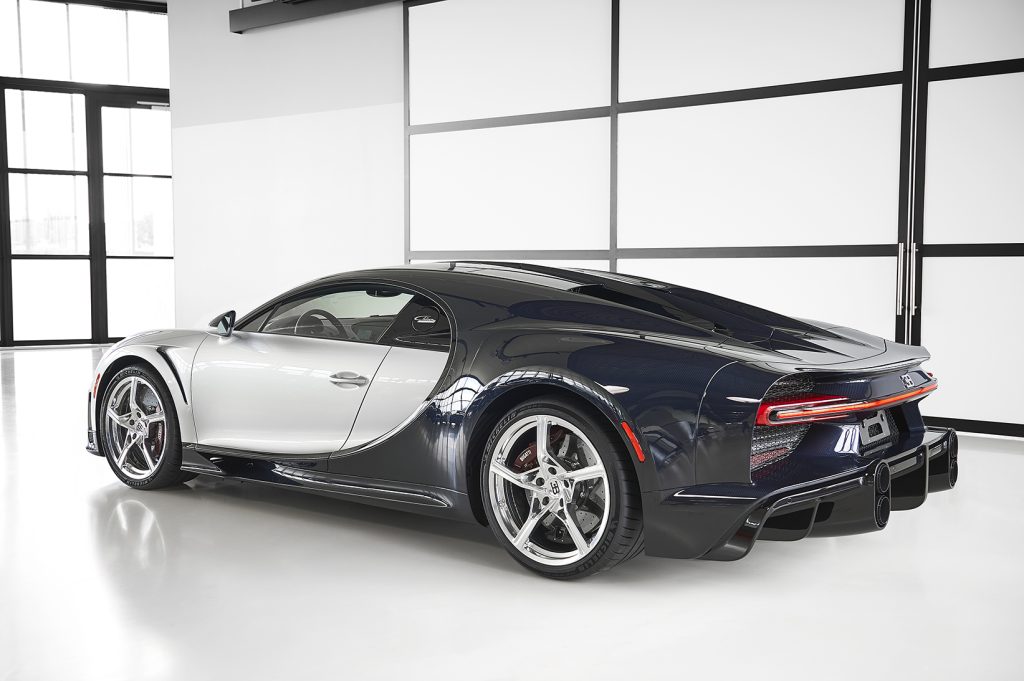 Even in this encroaching age of brutal EV acceleration, the sensation of a hard launch in an internal combustion Bugatti is still inimitable. An extended full-throttle blast in the SS transitions from fun to reckless in a matter of four seconds – the time it takes to hit 100 mph. Thus, 60 mph isn't really an observable state for a rampaging Chiron SS, and 150 mph arrives in 8 seconds.
The thrust is truly mind-blowing, but the car's handling isn't. Compared to your average crossover, it's an LMP car, of course, but against a McLaren 720S or even a C8 Corvette Z51 it is a 4,600-pound (2,086 kg) marshmallow. The Chiron SS is less about savoring every apex than it is about effortless motorised teleportation from point to point.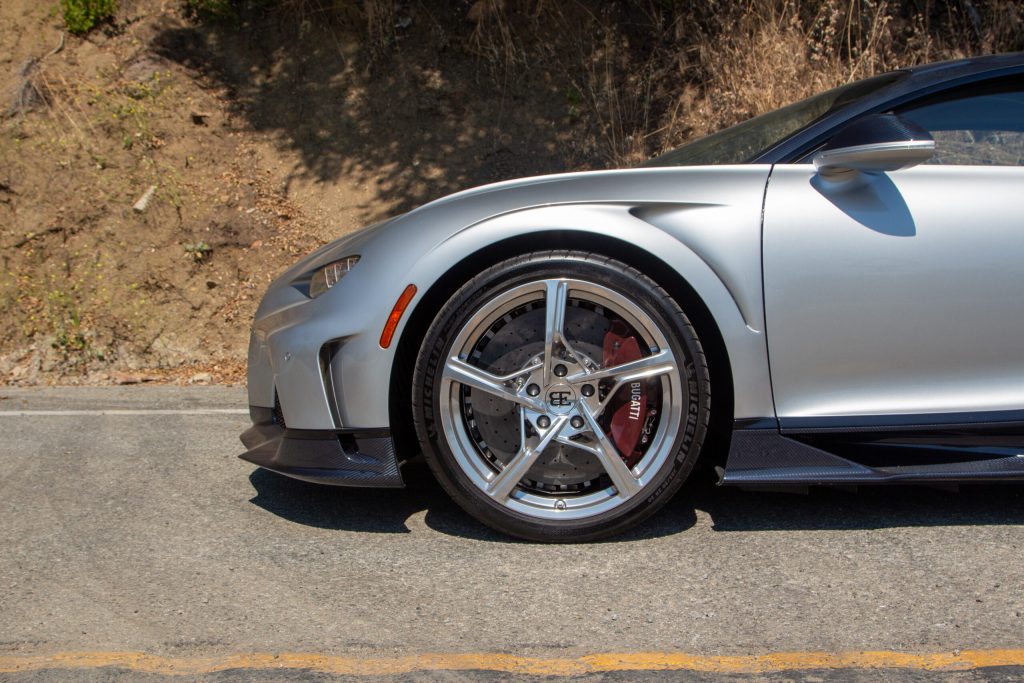 Unfortunately my drive time was limited, and it was time to turn back. The base of the mountain road arrived in a flurry of wide eyes and turbo whistle, the fuel tank several glugs lighter. Despite the fact that a $4M car is irrelevant to almost everyone alive, its almost romantic obsession with the internal combustion engine feels poignant at a time when that technology is losing favor. When it's gone, it will be missed, even by those who knew it as only as a scale model or smartphone wallpaper.
There will never be another car like the Chiron. Never. There is a very strong chance we'll never see an internal combustion engineering effort of this unbelievable level again from a major automaker, least of all Volkswagen Group. The Big Bad Bugatti is already lagging behind some elite EVs in terms of performance metrics. (Hagerty's own Jason Cammisa demonstrated as much in his three-way drag race against two anodyne-looking electric sedans each with seating for five.)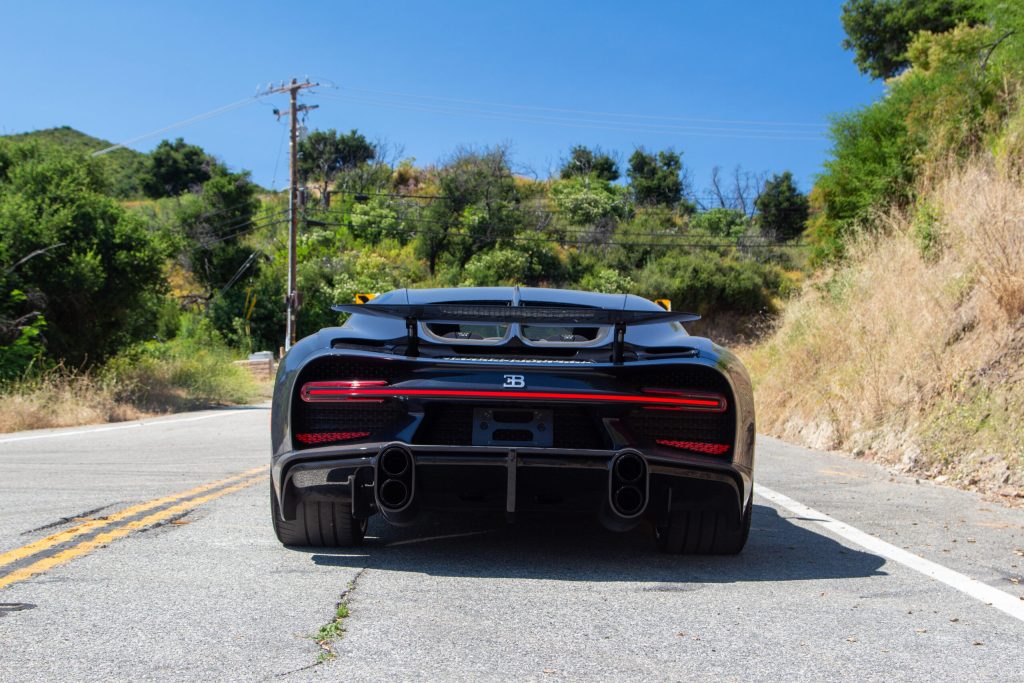 As of November 2021, Bugatti isn't even really owned by Volkswagen anymore. The mad electric scientists at Rimac own the majority share, now operated under the apt Bugatti Rimac joint-venture. Official details on what the Chiron's successor will look like are still under wraps, but the next-gen hypercar is rumoured to carry a hybridised V8, spelling the inevitable doom of the now-iconic 8.0-litre W-16.
So, this is it. As the final Super Sports leave the Molsheim atelier, the world gets a little cleaner, a little quieter, and a whole lot less interesting.
2022 Bugatti Chiron Super Sport
Highs: Exquisite interior materials. Joyous mechanical wizardry in service of astounding acceleration. Comfortable in real-world driving situations.
Lows: No longer technically competitive, for those who care. All sold out.
Takeaway: As another gas poster car bites the dust, we hope the hypercars of the future feel this joyous and special.