As facelifts go, the Jaguar Mk2 was a spectacular success. What was essentially an update of the 2.4 and 3.4 saloons, retrospectively called the Mk1, even the Mk2's name was chosen to reflect it was a revised model rather than an all-new car. However, the transformation was sensational and took the Coventry firm's compact four-door model from good to great. It helped that Jaguar boss Sir William Lyons had an unerring eye for the lines of his cars, which resulted in the Mk2's larger glass area, thinner pillars all round, and the subtle use of extra chrome.
Other changes for the Mk2 were less obvious, such as the 3-inch (76mm) wider rear axle to address some handling concerns of the Mk1. There were also disc brakes on all four corners as standard for the Mk2 as Jaguar realised its customers were apt to make full use of the car's performance given the company's sporting image. Under the bonnet, the XK six-cylinder engine remained in place, but the Mk1's 2.4-litre engine gained a new cylinder head to increase power from earlier car's 112bhp to 120bhp. Few changes were needed to the 3.4-litre motor other than larger exhaust valves and higher lift camshafts to up power to a very healthy 210bhp.
How much is your car to insure? Find out in four easy steps.
Get a quote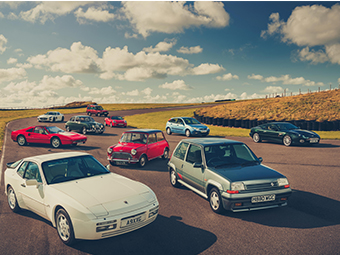 One of the strokes of genius with the Mk2 was to fit Jaguar's biggest engine at the time, the 3.8-litre XK six. This 3781cc straight-six produced 220bhp and a 3.8 with the manual gearbox was a true 125mph machine, putting most sports cars to shame as the 1960s dawned. Overdrive was an option for the manual gearbox, which still didn't have synchromesh on first gear until Jaguar replaced this unit with an improved 'box in 1965. The other choice of gearbox was a Borg Warner three-speed auto that gave the Mk2 a more relaxed air.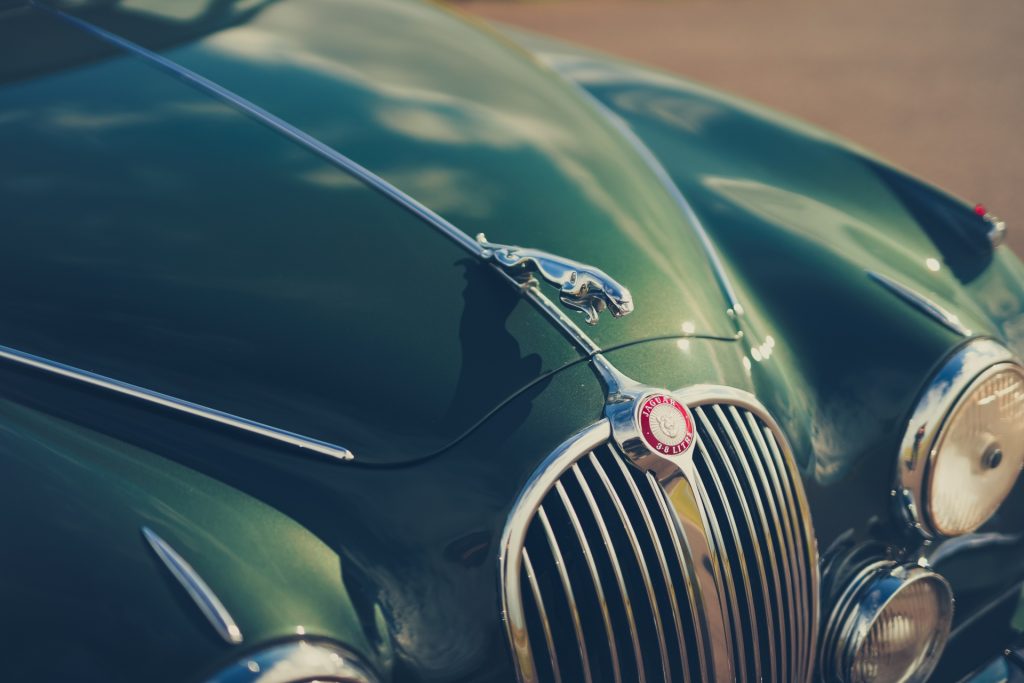 Inside, the Mk2 was very different from the somewhat austere Mk1. The Mk2 became the first Jaguar production car with the speedo and rev counter set directly in front of the driver, and there was a row of additional dials in the centre section along with switches for the usual functions and the ignition. All of this was surrounded by carefully fitted wood for the dash, door cappings, and dash top. It gave the Mk2 the look, feel and air of a much more expensive car, which proved to be catnip for buyers.
Other than details improvements and the new all-synchro manual gearbox in September 1965, Jaguar didn't feel the need to alter the Mk2. It sold 83,800 units in eight years, up from around 36,700 Mk1s. Yet that wasn't quite the end of the Mk2 as Jaguar renamed the car 240 and 340 in September 1967. These cars were immediately identified by their slimmer front and rear bumpers, a cost-saving measure.
This mindset was also applied to the interiors, which no longer had rear picnic tables, and Ambla vinyl took over from leather on the seats as standard. When the XJ6 was launched in 1968, Jaguar dropped the 340, while the 240 lingered until 1969. The Daimler V8 250 lasted until 1970 as a separate model with its unique 2.5-litre all-alloy V8 motor. We'll concentrate on the Jaguar models here as the Daimler deserves its own guide.
What's a Jaguar Mk2 like to drive?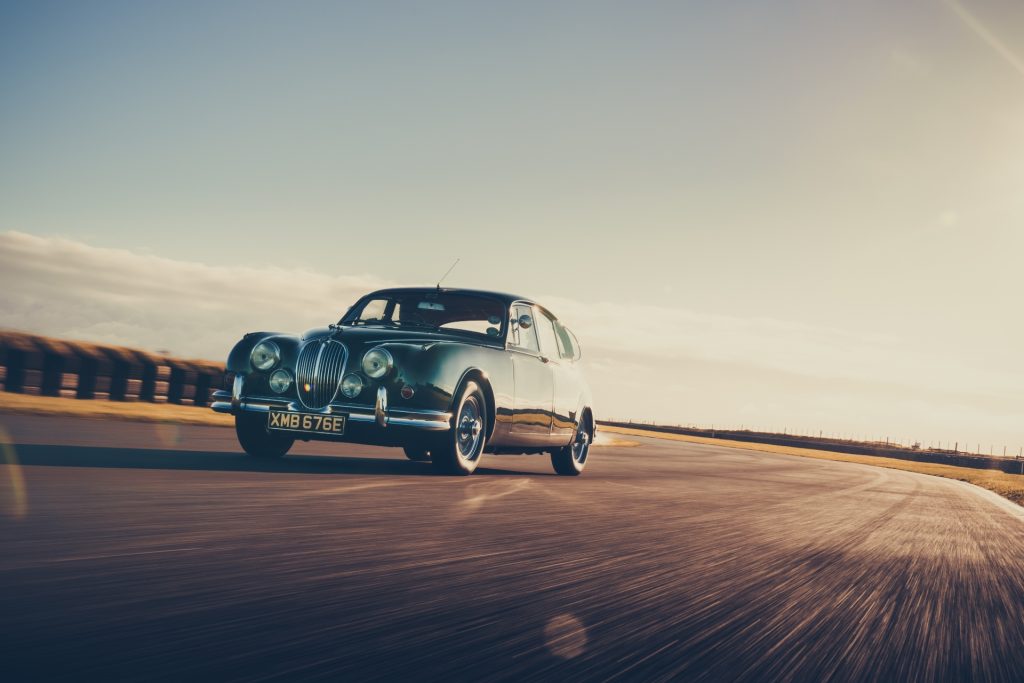 Depending on which engine you chose, the Jaguar Mk2 varied from decently to damned quick when new. Today, the 3.8 still feels very strong thanks to 0-60mph in 8.5 seconds with the manual gearbox. Peak power comes in at 5500rpm, so the engine rewards being pushed hard, but it's the 240lb ft of torque at 3000rpm that really makes itself know when you lean into the throttle. The car weighs around 1.5 tonnes, so it's not a huge amount of mass to shift for this size and power of motor. On the move, the 3.8 has no trouble at all with cruising at motorway speeds and it will happily head into three figures given the opportunity. Drive like that, mind, and you'll be staring 12mpg fuel economy in the face, rather than its more usual combined average of about 18mpg. An automatic version is a touch slower and thirstier, but still makes that wonderful straight-six noise under load.
At motorway pace, the Mk2 generates some wind and road noise compared to a modern saloon, but it's refined next to contemporary rivals like the more upright Rover P5 or Humber Super Snipe. Jaguar worked hard to isolate road noise with the Mk'2's rubber-bushed subframes and a car in good fettle now is perfectly capable of covering big distances without fatiguing its occupants. What you might find more frustrating is the action of the Moss manual gearbox that has no synchromesh on first gear. Never the slickest gearbox, it needs a deliberate pause between gears to ensure a smooth change. Later cars with the all-synchro 'box are more enjoyable to drive, while manuals with the overdrive option fitted make for happier high-speed cruising by reducing engine revs.
Back roads are the Mk2's natural habitat though, and here the handling is predictable and stable, albeit with a strong tendency to understeer thanks to the 56-44% front-rear weight distribution. Even so a 3.4 or 3.8 car will have no trouble kicking out the rear end on wet roads or in tighter corners, especially as these two models come with a Powr-Lok limited slip differential as standard. The 2.4 does without this but remains a nimble car; just be prepared to twirl the steering wheel a fair bit as all Mk2s have a ship's tiller-like 4.8 turns from lock-to-lock. Power steering was an option and certainly helps in town, or you could opt for a discreet modern electrically assisted set-up.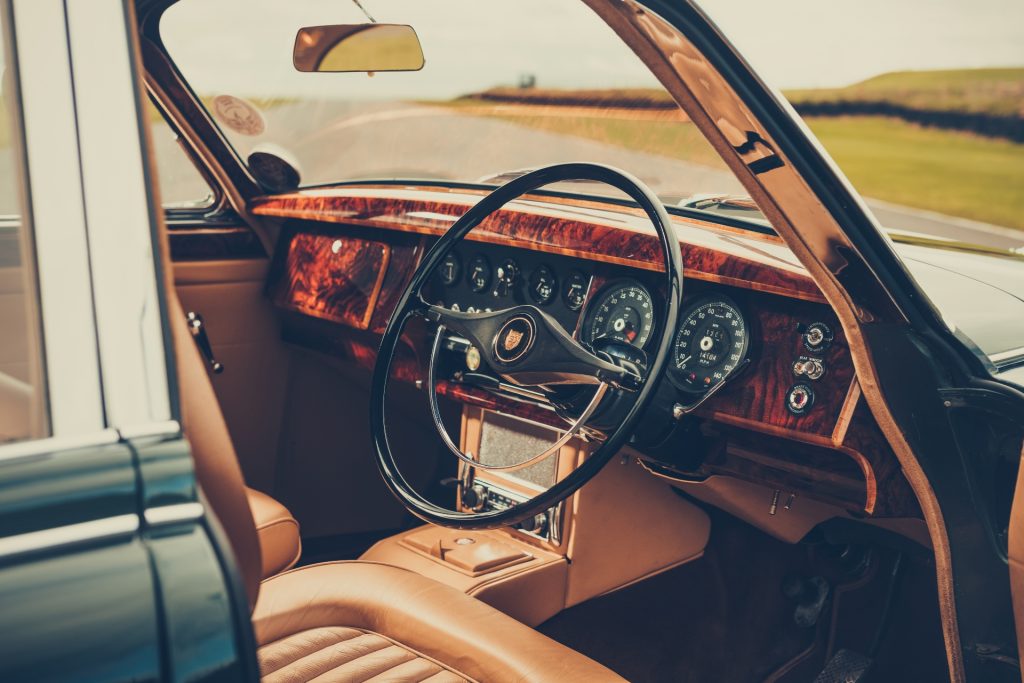 Stick with standard sizes for the wheels and tyres and the Mk2 will track easily down any road. Smaller bumps and skitters are passed over without any squabble from the suspension, but larger undulations can send the Jaguar into a momentary wallow as the cart-sprung rear end is not as adept as the S-type's independent set-up.
For many, the 3.4 will feel just as swift as the 3.8 if you're not intent on living out a Jack Sears or Roy Salvadori touring car race fantasy on the road. With only 10bhp less, the 3.4 needs a couple more seconds to cover the 0-60mph dash but it offers the same fuel economy, sounds, and long-legged pace. The 2.4, on the other hand, starts to feel all done by 80mph and it's the only one of the trio not able to top 100mph.
From rest to 60mph in the 2.4 needs 17.3 seconds, but the later 240 reduced that to 13.5 seconds thanks to its E-type style of cylinder head, twin SU carburettors, and improved distributor to free up 133bhp, compared to the 2.4's 120bhp. As such, the 240 is not far short of the pace of a 3.4 auto but offers nearer 20mpg economy. The smallest XK engine also spins more freely than the bigger capacity versions, and makes up in zeal what it lacks in go. As with all Mk2s, the 2.4 stops way better than almost all of its contemporary rivals thanks to all-round Dunlop disc brakes, and they still give confident stopping today, making the Mk2 a solid bet for regular use. You'll also find the cabin is comfortable and roomy for those in the front and back, while the boot is okay but not as generous as that in an S-type or XJ6.
How much does a Jaguar Mk2 cost?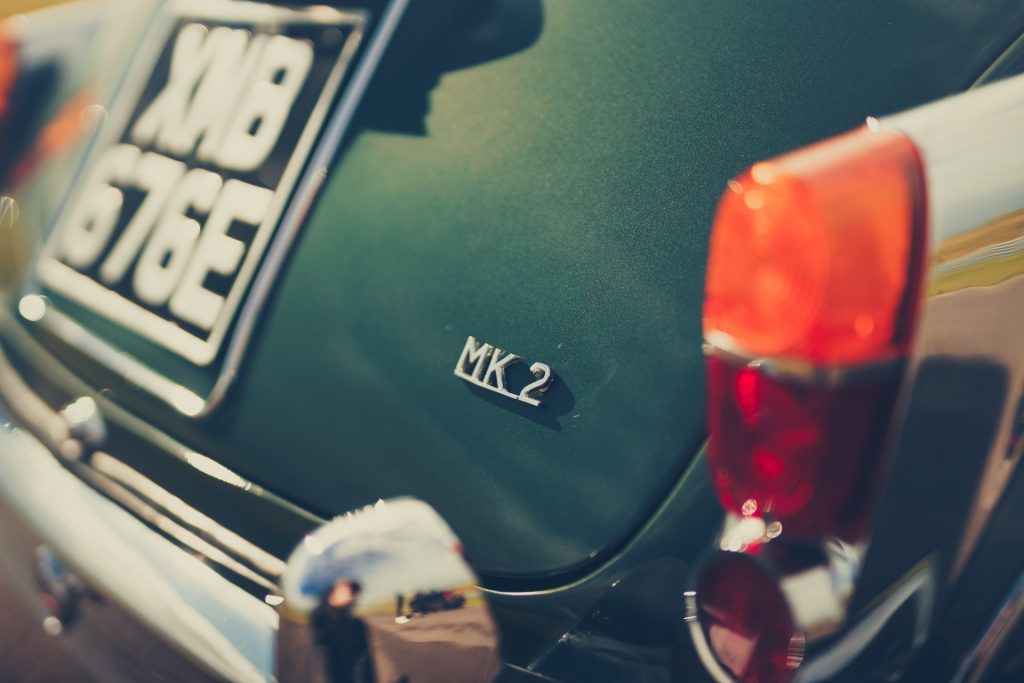 There is a clear hierarchy to Jaguar Mk2 prices based on engine size and whether it's a Mk2 or the later 240 or 240 versions. At the most affordable end of the scale sits the 240, which you might find in scruffy but working condition from £6000. These cars will look okay from a distance but need plenty of work to bring them up to scratch.
A more cost-effective route would be to double your budget for something in fair condition or triple it to bag a smart example for around £16,000. The best 240s will make around £25,000. Opt for the swifter 340 and prices for a running car start at £8000, or £13,000 for something in decent shape. A smart example will sit just above £20,000 and the best 340s are in the early £30,000 bracket.
The Mk2 2.4's prices are on a par with the 340, while the Mk2 3.4 ups the ante with values from £10,000 for a car that's working but needs plenty of money, time and skill poured into it. Again, it will be cheaper in the long-term to double your budget and spend £20,000 for a decent car. To own a 3.4 in good condition could easily require around £40,000, while the best are heading towards £60,000. Prices for the 3.8 are not dissimilar to the 3.4's until you get to the very best cars, where you can expect to pay up to £100,000 for an immaculate manual overdrive example. As for an original Coombs-modified car, with 33 thought to have been built, you will easily have to pay £200,000 or more for one in a properly restored state.
What goes wrong and what should you look for?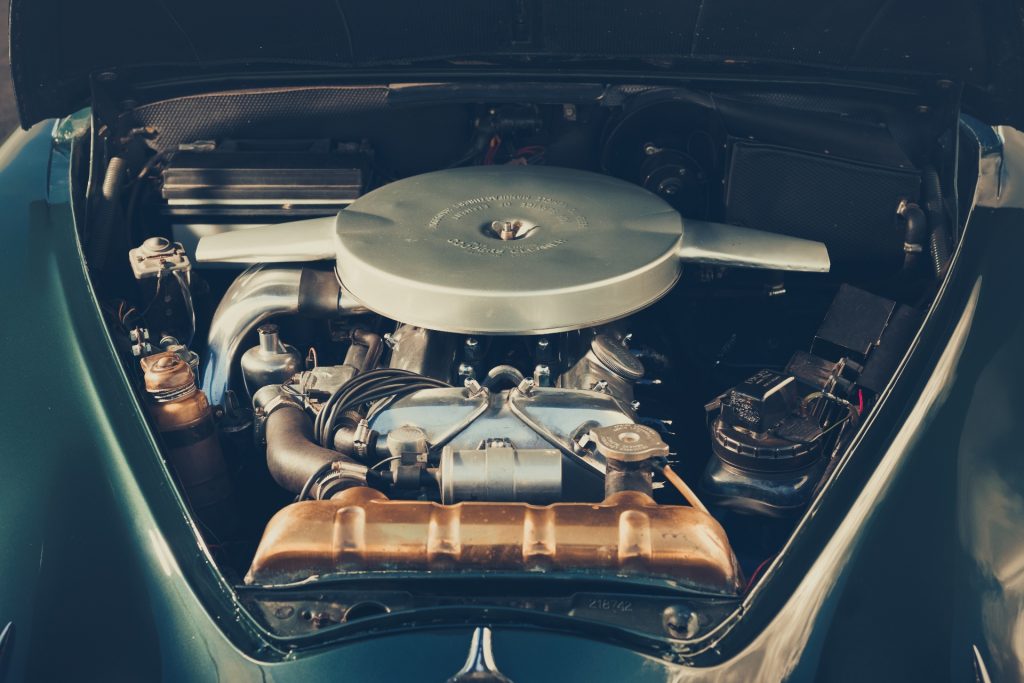 Unless you are specifically looking for a home restoration project, a rusty Jaguar Mk2 is something to be avoided even if you have a cavernous wallet. The Mk2, and the earlier Mk1 that shared its basic hull, was Jaguar's first unibody design. As such, there are many mud and water traps that allow rust to take hold. Most cars for sale now will have been restored, so you should check the quality of this work.
It's also still worth having a good look at the car's sills, both inner and outer, door bottoms, wheel arches, and floors. Any corrosion or uneven panel gaps should ring alarm bells and have you and your bank balance seeking out another car. If all checks out, move on to inspecting the spare wheel well, fuel tanks, and around the headlights and front grille for signs of rust or cracking paint. You'll also need to know the suspension mounts, 'crow's feet' that join front valance and crossmember, and front chassis legs are sound.
If you think that's the worst of the potential big bills dealt with, think again. Jaguar Mk2 interiors use a lot of leather and wood, both of which are expensive to repair, restore or replace. Retrimming a Mk2 will cost considerably more than an E-type simply because there is more of it. Any rips in the seats, cracked wood veneers or sagging headliners should have you haggling a good chunk off the asking price. While inspecting the cabin, make sure the electrics all work. There's not a vast amount of them, but fixing inoperative lights, instruments, and switches all adds time and money better spent on driving and enjoying the car.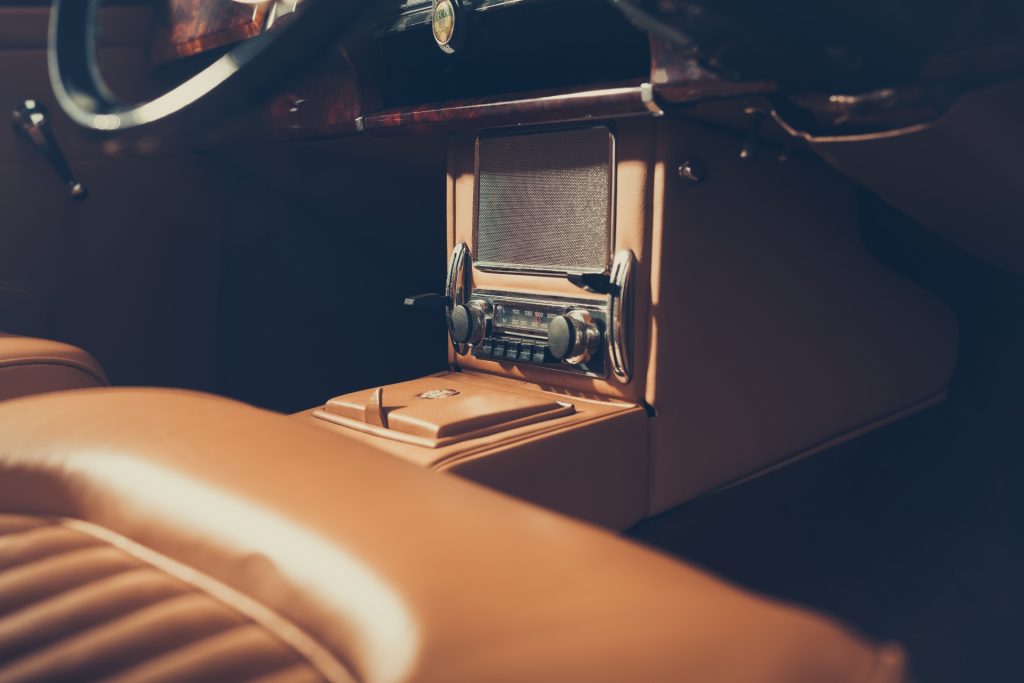 On the mechanical side, don't be put off by a manual gearbox that is a bit slow to shift in cars with the Moss 'box. "They all do that, sir", but even a Moss 'box should still swap gears cleanly when treated with a bit of respect, and it's long lasting. The later manual is also hardwearing and overdrive, if fitted, should engage quickly and silently, while the auto should change smoothly and quietly. The suspension, brakes and back axles of the Mk2 are all simple and robust, so just listen out for clonks and squeaks that point to imminent replacement of bushes. Luckily, spares for the Mk2 are plentiful, if not always cheap.
Lastly, there's the XK six-cylinder engine. There's a wealth of knowledge out there for this engine, so a car with neglected motor is inexcusable. Oil changes every 3000 miles or once a year will keep the XK motor in rude health, along with annual anti-freeze replacement. Make sure the car has the correct coolant in the engine to prevent the alloy cylinder head corroding and blocking up the cooling system.
A rattly timing chain means an engine rebuild is looming, but don't fret about a little oil being used in regular use. On a test drive, check the engine's oil pressure sits around 40psi. The rear main oil seal is a common weak point on the XK unit but many will have been upgraded with a kit that solves this issue.
Which is the right Jaguar Mk2 for you?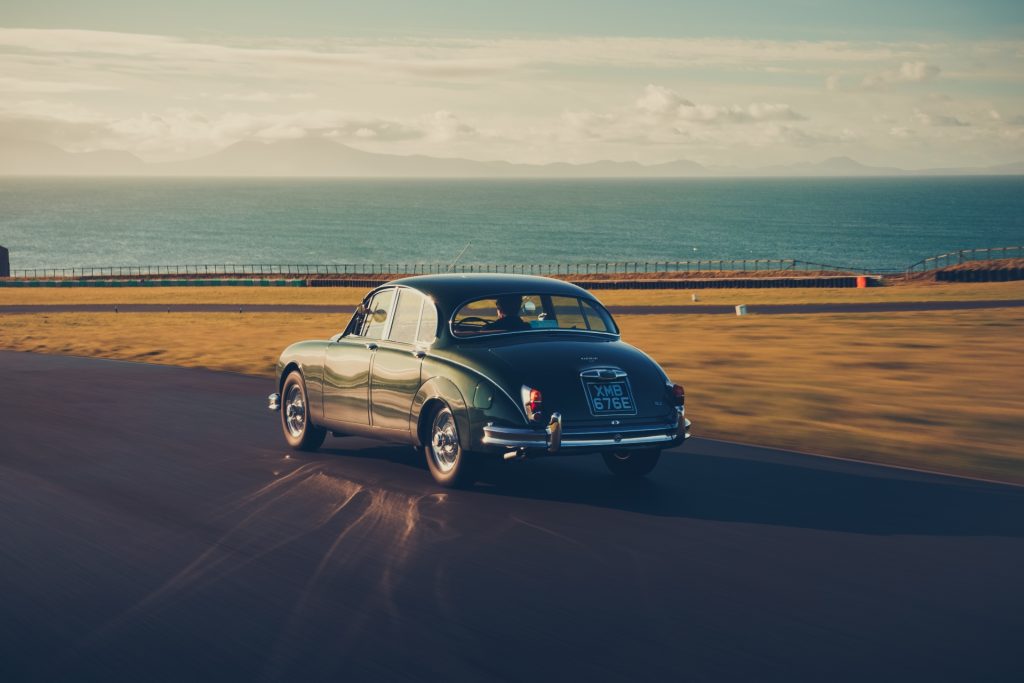 There is an argument that the best Mk2 isn't a Mk2 at all. Some will say, with good cause, the Daimler V8 250 is the better handling car thanks to its lighter engine and less weight over the nose. Others will state the case for the S-type, which has independent rear suspension to deliver a better ride and handling balance than the Mk2. However, it's easy to fall for the appeal of the Mk2 with its perfect looks and charismatic XK six-cylinder engines.
If you want the ultimate Mk2, there's going to be no substitute for a 3.8 with manual gearbox and overdrive. It's the one that was used in competition, uprated by Coombs in period, and preferred by villains to vacate the plot with their loot. If your budget covers the cost of a pristine 3.8, it's a great car. However, for many, the 3.4 model will be just as good as it's almost as brisk and considerably more affordable in perfect nick. And, unless you intend to really stretch the legs of your Mk2 on an autobahn, the 3.4 will do the job just as well and is our pick of the litter.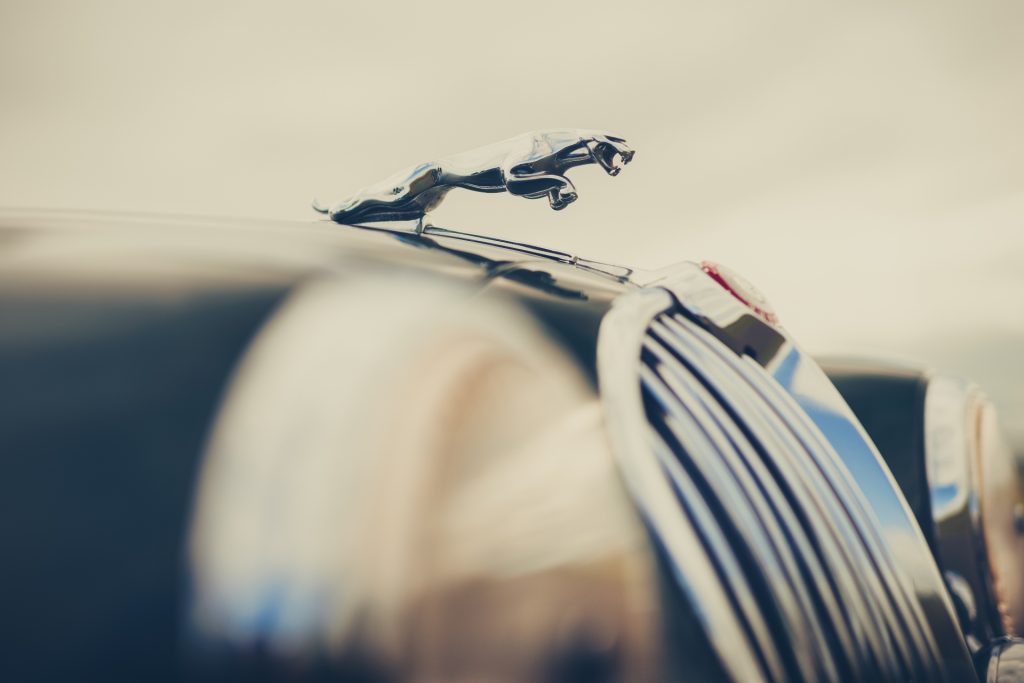 Don't discount the 2.4, however, if you want to enjoy Mk2 looks and style with a lower entry cost to ownership. The smaller engine may not have the outright punch of its bigger sisters, but it's a free-revving motor and well paired with the manual gearbox. If you want an auto, the bigger engines will be a wiser choice.
Lastly, remember the run-out 240 and 340 models represent a cost-effective route to Mk2 ownership. Only the very sniffy will say this pair are not a Mk2 as they are in all but their slimmer bumpers and slightly more sparse interior furnishings. These car also have the better all-synchromesh manual gearbox as standard whereas most Mk2s made do with the earlier four-speed manual transmission without synchro on first gear.
Check out the Hagerty Media homepage for daily news, features, interviews and buying guides, or better still, bookmark it. Or sign up for stories straight to your inbox, and subscribe to our newsletter.