Ashley Hollebone's detailed history of the Volvo estate car gives this unsung hero the credit it deserves. The first Volvo went on sale in 1927, and the book covers models right up to the V90. This book offers an informative insight in to a car that received very little media attention despite its vast success and the great affinity it holds with so many.
Hollebone separates the book into 19 easy-to-follow chapters, each dedicated to a model series, ensuring the reader can clearly differentiate between them. His text includes production figures for all estate car models, and is carefully complemented by over 300 pictures, featuring never-seen-before images from Volvo's archives.
How much is your car to insure? Find out in four easy steps.
Get a quote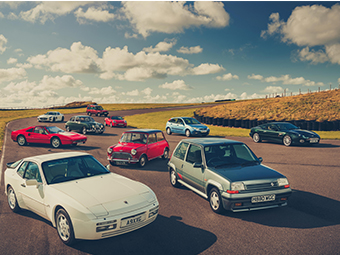 Safety, among other things, was one of the main focuses of Volvo, and Hollebone homes in on this. Nilhs Bohlin, the inventor of the seat belt, was commissioned by the manufacturer to work on the development of this safety device. Volvo was also the first company to fit seatbelts as standard, an invention that has saved over one million lives in its existence.
If you're looking to discover more about this iconic vehicle, or have a passion for cars in general, then this is the book for you.
Book Review: The Volvo Estate Car, Design Icon and Faithful Companion by Ashley Hollebone is published by Veloce Publishing Ltd at £19.99 (plus P&P) ISBN: 978-1-787110-75-5 www.veloce.co.uk