Julian Edgar's new softback book in the Veloce Workshop Pro series is a useful and informative read. Based on his own experiences and those of four other car enthusiasts, Edgar looks at every angle of importance in this subject, covering it in 160 all-colour pages.
The first few chapters deal with tools: what you need, what you don't and the pros and cons of various options such as battery vs mains vs air power. There's even a small part giving advice on panel beating tools and how to use them. Major fixed tools such as lathes and guillotines are also covered, and there's a separate chapter on the most important tool in the workshop: the workbench. Storage, ramps, design and even flooring options are covered, and there's a good chapter on safety.
How much is your car to insure? Find out in four easy steps.
Get a quote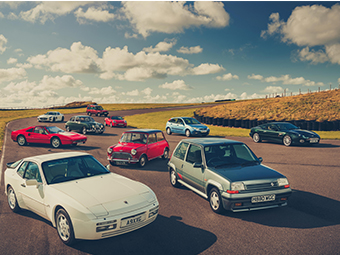 For those, like me, who have a workshop that has evolved over many years, the book has encouraged me to seek method in my madness. This weekend, I intend to clear out my garage and try to use some of the hints and tips to maximise the space available.
It is also a great book for those setting out in the world of car mechanics. I am sure my teenage son will find this a superb reference book as, in the future, he looks to establish his own workshop, something he's already keen to do. With an RRP of £19.99, it would make a good present for an enthusiast of any age.
Setting up a Home Car Workshop by Julian Edgar is published by www.veloce.co.uk, RRP £19.99, ISBN 978-1-787112-08-7.