Jaguar C-Type: The Autobiography of XKC 051 is the ninth book in the 'Great Cars' series. The varied history of the 1953 Le Mans winner has been carefully and extensively documented by Chas Parker and Philip Porter, both Jaguar experts.
The book is illustrated with over 300 images, both modern and period, which thoroughly support Parker and Porter's account of the development of XKC 051, including Jaguar's establishment of disc brakes and lightweight aluminium bodies.
How much is your car to insure? Find out in four easy steps.
Get a quote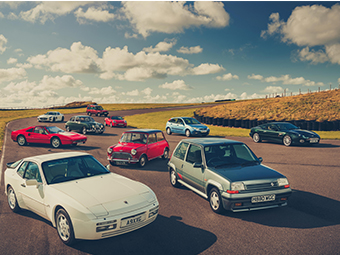 The iconic story of the 1953 Le Mans is told in full, featuring detailed records such as pit stops, with the XKC 051 being the car featured in the famous, albeit not necessarily true drunken story of Duncan Hamilton and Tony Rolt. Nevertheless, both Hamilton and Rolt brought the car home to victory against the Ferraris, an unexpected win which brought much joy across the country.
Following XKC 051's victory at Le Mans, it later saw success with Ecurie Ecosse at various meetings in 1954/1955, again meticulously documented by Parker and Porter. It was also driven by the talented Bill Smith and was later acquired by Geoffrey Allison following Smith's premature death at 20 in 1956. XKC 051 raced in America from 1965 until 1984 under ownership from collector and racer Briggs Cunningham until it was returned to Duncan Hamilton's son, Adrian Hamilton.
This 320-page book is divided into seven parts, each with a number of chapters to ensure the reader can distinct between the episodes in XKC 051's history. The book also features several other viewpoints from people including Hamilton and Rolt, which makes sure that the book is varied and gives the reader a full insight of all the history of XKC 051 has to offer.
If you are looking to discover more about the iconic XKC 051 and its history, are a racing fan, or are a Jaguar fan, then this is the book for you
Jaguar C-Type: The Autobiography of XKC 051 by Chas Parker and Philip Porter is published by Porter Press International at £60.00 ISBN: 978-1-907085-46-8