Today the motoring world is full of rallies. Some of them are extremely demanding to both drivers and their vehicles, but back in the 1930s the challenge was on another level: anyone setting out overland in a car did so without GPS, telephones or any sort of backup.
But there were those who thrived on such challenges. One motoring adventurer of his time was the Austrian Max Reisch who in his 20s became famous for a series of overland expeditions on both two wheels and four. In 1935, at the age of 22, he set off with the 19-year-old Helmuth Hahmann in a specially prepared Steyr 100 car on what was initially intended to be an exploration of a route 'from the Mediterranean to the Yellow Sea' but what developed into a 19-month round-the-world trip.
How much is your car to insure? Find out in four easy steps.
Get a quote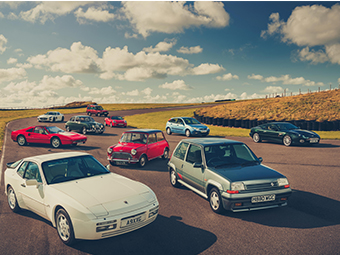 An Incredible Journey is Reisch's account of that trip. Published in German in 1939, it has only recently been translated into English by Alison Falls who fell in love with Reisch's stories when she translated the account of his motorcycle journey to India for her brother.
The result is a wonderful book. Falls' translation maintains Reisch's authentic period tone and his wonderful approach to storytelling. It is honest, and has some hilarious passages: on reaching Baghdad, having realised the car was too heavy, they decided to jettison surplus luggage. "Unnecessary luxuries were sent home," Reich wrote, "Including the gramophone and the dinner jackets." One wonders how they made it without them.
To be honest, the book is as delightful and interesting as a record of a lost world as it is a motoring journal. The unashamed confidence of the pair and that of other white colonials is a record of a time long past. He describes places whose names are all too familiar to modern readers – Jerusalem, Najaf, Tehran, Kandahar – but the picture he paints is a very different canvas from those war-torn cities of the modern era.
The book is filled with his photographs, maps and documents too: from road builders in Kashmir to letters from the Automobile Club of China. All are fascinating, all long gone.
I review a lot of books; this will remain one of my favourites. Well done Veloce Press for bringing this story to the English- speaking public, and well done Alison Falls for your wonderful translation.
An Incredible Journey by Max Reisch, translated by Alison Falls, is published in paperback by www.veloce.co.uk, rrp £14.99, ISBN 978-1-787111-65-3.