The Le Mans 24 hour race remains one of the foremost tests of endurance for both drivers and cars, but in the 1920s this was a trial of extraordinary magnitude. A new official history of the first decade of the 24 Hours by Quentin Spurring brings this challenge to life.
Spurring, the ex-Editor of Autosport, has a long-term passion for Le Mans- he has reported from the race 26 times- and his knowledge and enthusiasm comes through in the book. He explains clearly the complex nature of the first 'races' (they were officially endurance trials until 1928) and shows how the course, and the competition, evolved. Being an official history, Spurring has had the full support of the ACO in writing the book and it shows- with huge numbers of excellent photographs, detailed race and competitor information, and copies of the rules included.
How much is your car to insure? Find out in four easy steps.
Get a quote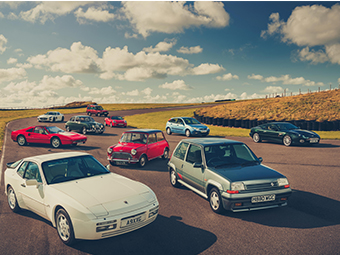 The danger in a book like this is to include as much information as possible, creating an interesting but dry reference tome. Spurring however winds the details into the human stories, to create a compelling account of each race. Each team- from the big boys like Peugeot and OM to the privateers in their Ravels and SARAs- has their story told, and each one is fascinating.
However the most captivating story is the one every British motoring enthusiast knows best- the exploits of the 'Bentley Boys' and the development of their cars. From John Duff wrestling with a sabotaged hub on his 1924 Bentley 3-Litre, to the huge crash at Maison Blanche in 1927 that almost wiped out the entire team, but from which Sammy Davis extracted his battered car and, with the aid of string, tape and a policeman's torch, he brought home for a win. The following year the Bentleys dominated, taking all four top slots with the Speed Six driven by Woolf Barnato and Sir Henry Birkin winning by seven clear laps.
This book will appeal to a wide range of people. For those who love Le Mans it not only puts modern races in context, but also explains how the course developed over the years. For others who like to learn about the early years of motor racing there is more still. And for those who just like a good, old-fashioned Boys' Own tale of derring-do, there's plenty.
Le Mans- The Official History of the World's Greatest Motor Race, 1923-29 by Quentin Spurring is published at £50 by Evro Publishing ISBN 978-1-910505-08-03. For more information and to order online please visit www.evropublishing.com.
All photographs published courtesy of Evro Publishing.