Endurance racing remains one of the most graphic tests of durability for both man and machine. The Triple Crown of endurance racing consists of the 24 Hours of Le Mans, The 24 Hours of Daytona and the 12 Hours Sebring. Given the fact that Le Mans dates back to 1923, the notion of pre-war cars competing in endurance racing shouldn't be wholly earth-shaking, although it is forgivable to think that perhaps the level of support and commitment to do it simply doesn't exist today. This, however, would be rather incorrect.
Bentley enthusiast Jonathan Turner has made it a bit of a hobby over the years to push back at the barrier of 'preciousness' that surrounds pre-war car usage, doing his best to dispel prejudices around robustness and safety, taking a 4½-Litre Bentley on the historic Monte Carlo Rallye almost 20 years ago (and doing quite well).
How much is your car to insure? Find out in four easy steps.
Get a quote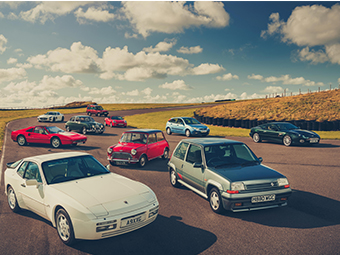 His next adventure was labeled pure insanity by the naysayers — the grueling Paris to Peking Rallye and the first anniversary of the 1907 event. He was advised that he'd never make it over the Himalayas, or the 'Hump' as they were dubbed by WWII flyers who had to fly over (or more often through) the 20,000-plus foot peaks. Turner and the car did it with great aplomb, which made him and others realize that this really was quite cool. Turner's partner in much of this these days is William Medcalf. "His life and livelihood are pre-war cars 24/7. I just wanted to have a bloody good time," said Mr. Turner. Both are members of the Benjafield's Racing Club whose namesake, Dr. Dudley 'Benjy' Benjafield was one of the famed Bentley Boys.
A good time, as it turns out, consisted of the first 24-hour endurance event — the Benjafield's 24 — for pre-war cars since the 1939 24 Hours of Le Mans. The 90th anniversary of Bentley's first Le Mans wins seemed like a fine inspiration. While not billed as an out-and-out 'race,' there was, as Mr. Turner put it, "a significant air of competition around the event, which took place at the Portimão circuit in Portugal. At the outset, nobody had any idea of what was involved, and there was no one alive to ask questions about things like tyre change and fueling strategies. (For the record, Turner went through a very reasonable set and a half of tyres).
Hoods had to be up for the first 20 minutes of the race, and they had to be erected at the start. On the further topic of there being nobody left alive to ask, when the head lamp bulb in Turner's Bentley burned out, his team spent 20 minutes trying to figure out how to open the lamp shell until someone thought to look in the glovebox for a key.
Eighteen cars participated (the majority Bentleys) and 17 finished, including an all-female team whose experiences are chronicled in the January 2015 issue of Octane. Mr. Tuner said he'd do it again tomorrow and fancies a go at South America or Northern Scandinavia someday soon.