There's something aesthetically pleasing about old silver-on-black numberplates. Perhaps it's because, as fashionistas will tell you, black goes with anything, and a simple silver-on-black doesn't detract from the look of your classic as later white front and yellow rear plates do.
The thing is, if something doesn't stand out during the day, it's probably not going to stand out that much in the night either, and a small black and silver rectangle on the back of a car probably won't be that much more visible than a shiny chrome bumper or tiny red reflectors, should you break down at the side of the road at night.
How much is your car to insure? Find out in four easy steps.
Get a quote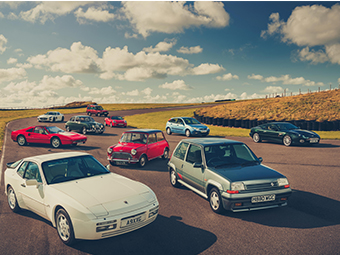 So when industrial firm 3M began advertising its "Safety Plates", in the 1960s and 1970s, it must have seemed like an almost literal lightbulb moment, turning that near-invisible rectangle into a large, reflective, and very visible element at either end of the car.
In an era when most car headlights were a long way from today's standard (if less dazzling for oncoming traffic), anything that made other traffic more visible at night was an instant safety benefit.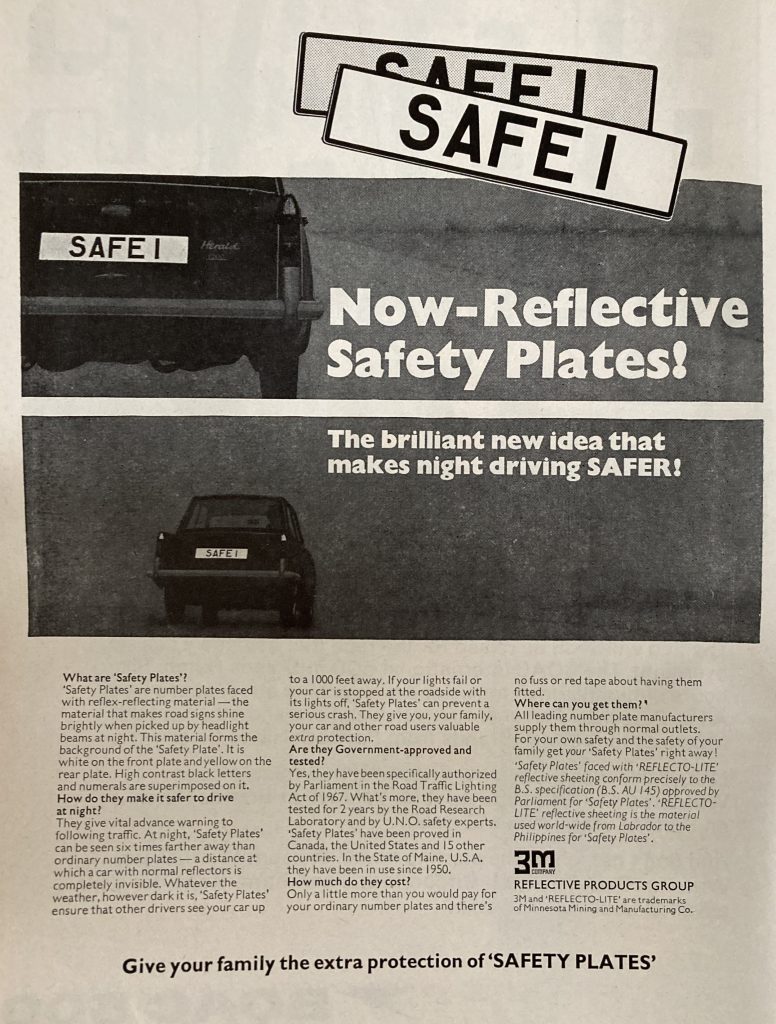 Indeed, 3M's ad copy states that its new Safety Plates were visible six times further away than regular plates, or around 1000 feet (a fifth of a mile, or about 300 metres). While cars had used little red reflectors at the rear for some time now, making the entire numberplate reflective drastically increased the chance of oncoming headlights highlighting your car for a driver.
What's surprising is just how far the UK was behind parts of the US at this time. 3M is an American company of course (Minnesota Mining and Manufacturing, if you didn't know), and presumably had a head-start there with lobbying and legislation, but the ad notes that the US state of Maine had been using similar reflective plates since 1950.
The company gets bonus points for the name of its technology too. "Reflecto-Lite" is excellent, and clearly from the same country that gave the world trade names like "Hydra-Matic" transmissions, "Blue Flame" engines and "Electra Glide" motorcycles.
Today we take reflective numberplates for granted, other than when people try to dubiously darken them, play around with illegal number spacing, or fit ghastly "4D" numbers. But it's nice to be reminded of an automotive safety innovation that was so brilliantly simple.
Read more
Ad Break: Hartge's BMW Compact was an E30 M3 for the 1990s
Some of my classics are MOT exempt – this is why I'm still getting them tested
Sixty years of Volvo's seatbelt patent