Phil Hill was one of the greatest racing drivers of his era, achieving wins at races ranging from the 24 Hours of Le Mans (three times) and the 12 Hours of Sebring (four times). Most significant of all, in 1961 he became the first – and to date, the only – American-born driver to win a Formula 1 championship. Over such a significant career, he collected all manner of automobilia, and now some of it it could be yours.
Last month, Gooding & Company sold many notable pieces from his racing career, including the trophy for his 1962 win at Le Mans (estimated at $20,000 to $40,00, it sold at $27,500); his personal Chaparral Team jacket that he wore during 1966 and 1967, his final season in professional racing (estimated to go for $10,000 to $15,000, it was a steal at $3375); and Hill's copy of the script for what many consider to be the best racing film ever made, Grand Prix. (Estimated at $2000 to $4000, it sold for an eye-watering $63,750.)
How much is your car to insure? Find out in four easy steps.
Get a quote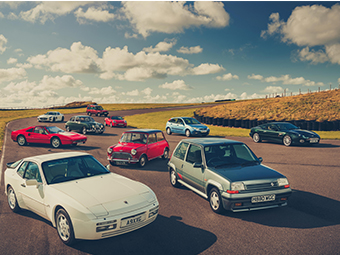 This month, Gooding is set to auction other, more affordable personal possessions from Hill's estate, which makes it a little easier for those of us with a couple fewer commas in our bank balance to get in on the action. Here's a selection of what will be going under the hammer in the auction on Friday, 26 March.
Photograph of Piero Taruffi at the 1954 Mille Miglia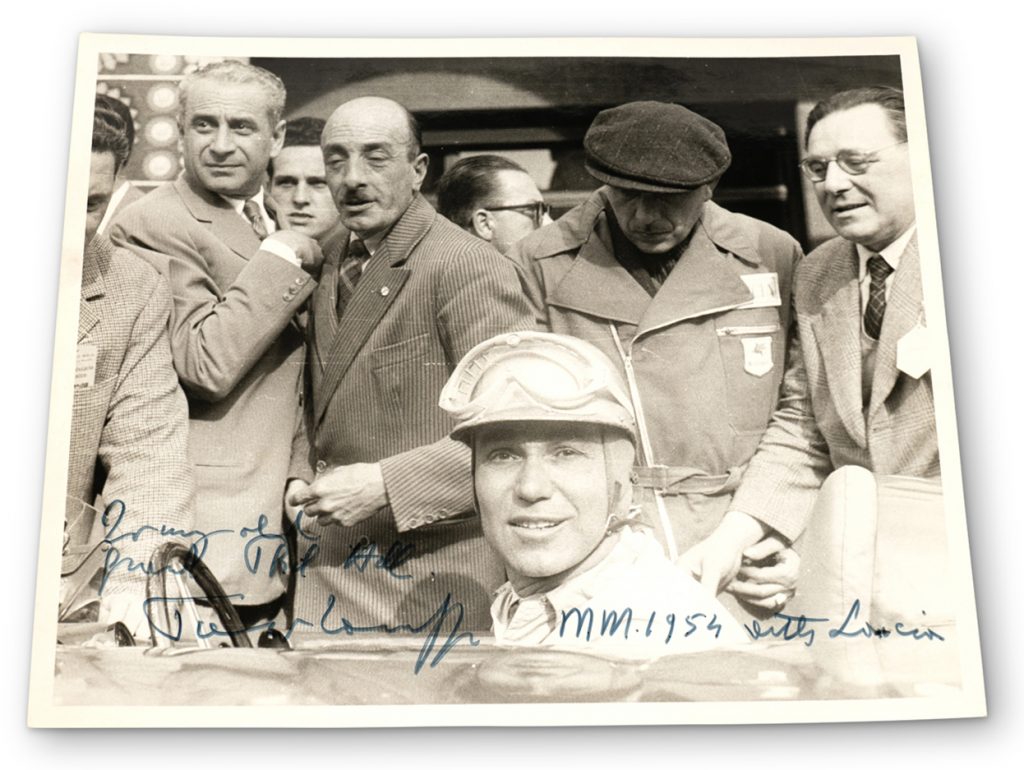 Estimate: $500 – $1000 (£360 – £720)
Noted for his initial success racing motorcycles in the 1930s, Piero Taruffi raced for Alfa Romeo, Ferrari, Maserati, and Mercedes-Benz during his career. Most notably, he won the 1952 Carrera Panamericana and in the 1953 Panamericana, he finished second behind Juan Manuel Fangio. Taruffi won the 1957 Mille Miglia, which would be the final competitive edition of the legendary Italian race. In the 1954 Mille where this picture was taken, Taruffi went out of the race driving a Lancia. The photo is personalised and signed by Taruffi to Hill.
Photograph of Phil Hill in his Santa Monica garage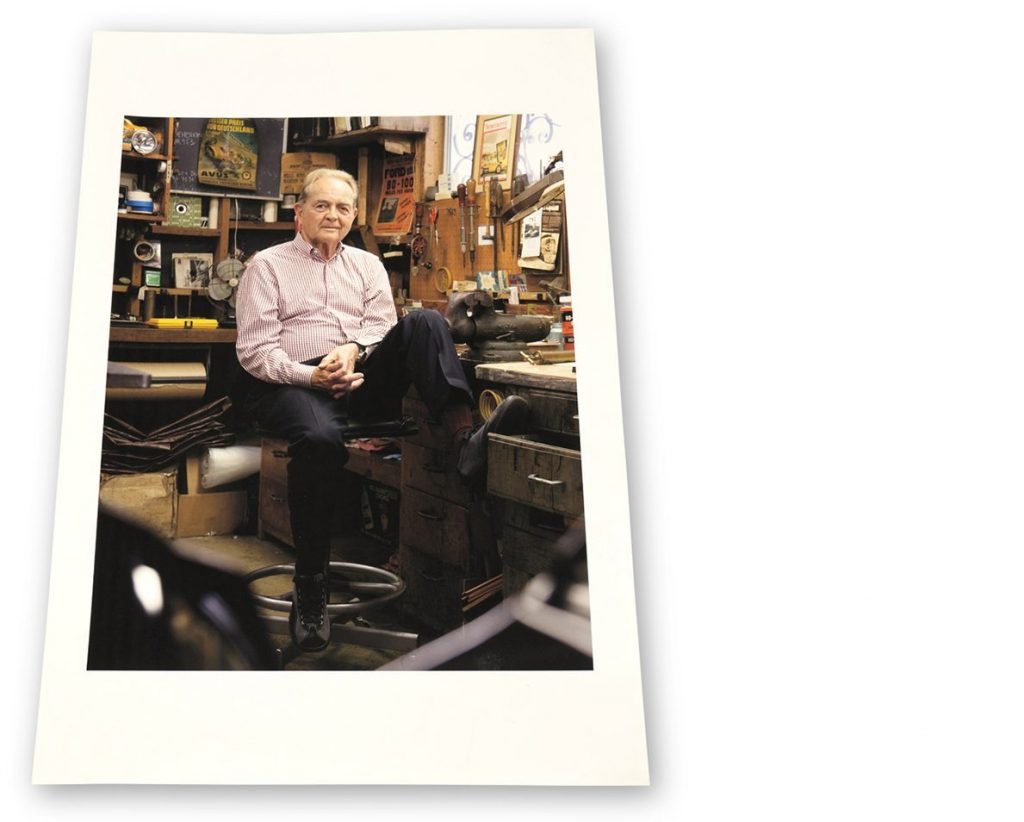 Estimate: $100 – $250 (£72 – £180)
Taken by his good friend and renowned photographer John Lamm, the photo shows Hill posed with some of the tools of his second career as partner in Hill & Vaughn, one of the best restoration shops of the era.
Assorted Packard sales literature

Estimate: $1000 – $2000 (£720 – £1440)
Hill was an enthusiastic owner of Packard motorcars throughout his life. A 1912 Model 30 Seven-Passenger Touring was in the family for many years and won best in class at Pebble Beach in 1973, 1999, and in 2013. A 1932 Twin-Six that he owned was later bought by Jay Leno and featured on his YouTube channel, Jay Leno's Garage. The collected sales literature here includes brochures for 1950 (lower left, convertibles), 1954 (upper left), and 1956 (centre). The brochure at the far right is for the 1948 Custom Eight. The lot also contains brochures for the 1949 Golden Anniversary and early models such as the 3-38, 38, and 48.
A collection of photographs of Phil Hill racing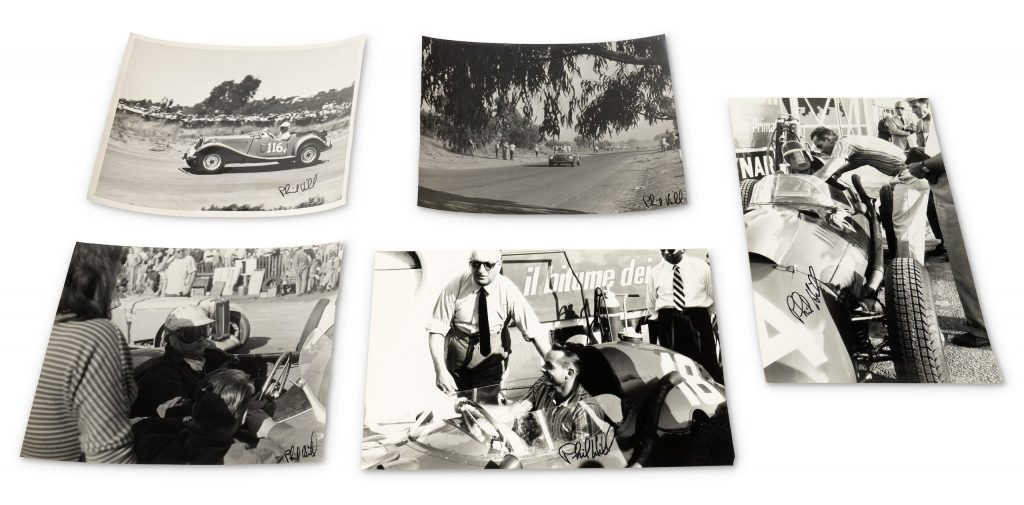 Estimate: $500 – $1000 (£360 – £720)
Autographed by Hill, they include photos of Hill with Enzo Ferrari as well as racing at speed in an MG TD.
Alfa Romeo 6C 1750 and 1930s-era related parts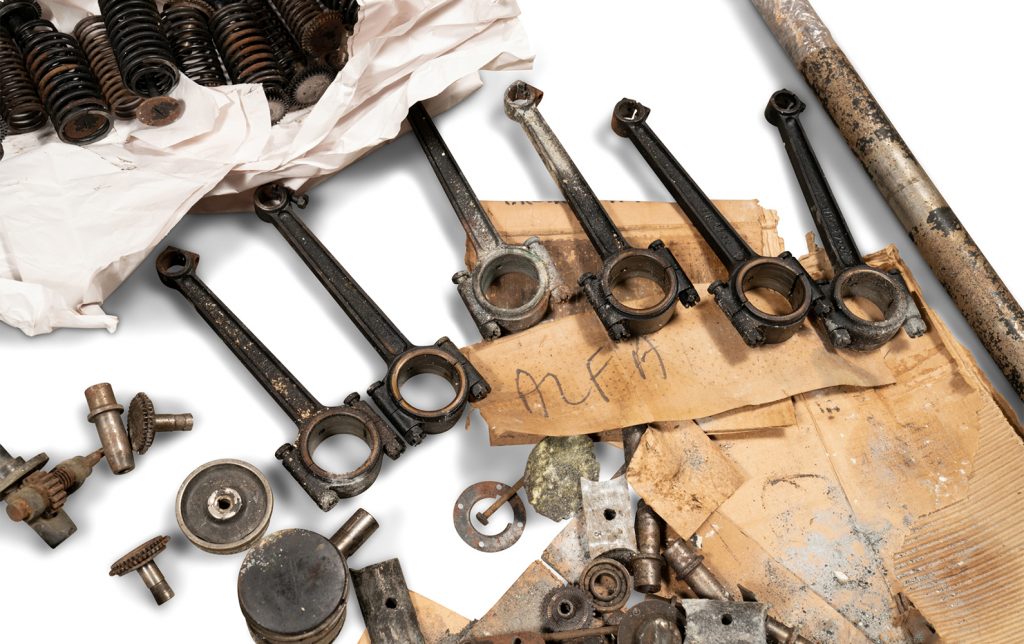 Estimate: $4000 – $8000 (£2890 – £5770)
The predecessor to the 8C, the 6C 1750 (indicating a 1752-cc inline six-cylinder) was introduced in 1929 and was produced until 1933 in both naturally aspirated and supercharged versions. In 1929, the 6C won every major racing event in which it was entered, including the Grands Prix of Belgium, Spain, Tunis and Monza. That year's Mille Miglia was won by Giuseppe Campari and Giulio Ramponi behind the wheel of a 6C. The car also won the Brooklands Double Twelve and the Ulster TT. In 1930 the car again won the Mille Miglia and Spa 24 Hours. A total of 2635 examples were produced. Parts in this lot include a supercharger, connecting rods, and steering column along with a taillamp and some dash fixtures.
There are many more items available; check out the catalogue here for a full account of these historic treasures for car buffs and Phil Hill fans alike.
Via Hagerty US