Which countries produce the most cars? If your first thought includes the likes of China, the United States, and Japan, then give yourself a pat on the back. But next up isn't South Korea or Germany, but India.
With a population of around 1.3 billion, that might not be too much of a surprise, but unlike China and its ever-growing automotive exports, most Indian cars seem to remain within India, despite just a fraction of the population being wealthy enough to afford one, thanks to a GDP per capita of only around £2100.
In the same way that the automotive regulations of Japan have created a kind of "Galapagos effect" with its kei-jidosha city cars though, India's automotive self-sufficiency has over the years created an entire market of automobiles tailored to the country's unique conditions, from the long-running, Morris Oxford-based Hindustan Ambassador, to the car that for several years held the title of the world's cheapest, the Tata Nano.
That number has even, on very rare occasions, included sports cars, and that brings us to the San Storm – an example of which is on sale right now on eBay, with bidding ending this Saturday.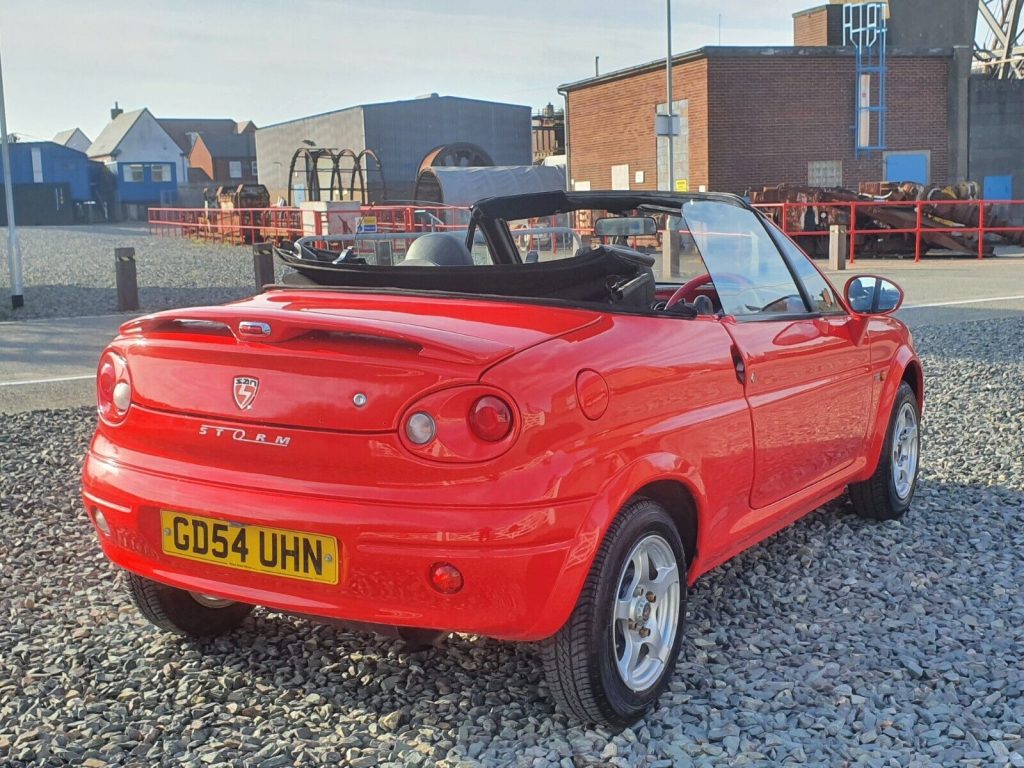 The Storm's story started in the mid-1990s, with Indian engineer Guatam Sen. Sen experimented with building a sports car body over the running gear of a Reliant Kitten – one of many licence-built cars in India at the time – but when his work caught the attention of industrialist Milind Thakker, the project progressed into a custom-built spaceframe chassis, GRP body, and off-the-shelf Renault power.
The Renault in question was the original Twingo, which lends its 1.1-litre D7F four-cylinder, with all of 59bhp. We shouldn't scoff though, as the Storm is tiny, at 3.5 metres long (around the same as that Twingo), and at 600kg, very light indeed. Top speed was quoted at the time as 100mph, or comfortably enough to show India's ubiquitous Maruti 800 a clean pair of heels.
If you're thinking the bodywork looks quite cute, and panel fit aside, even quite European, then that's because styling was the work of Gerard Godfroy, who spent time at Venturi, and Philippe Beloou, who helped engineer both the Aston Martin DB7, and Bugatti's short-lived EB110 Le Mans racing car.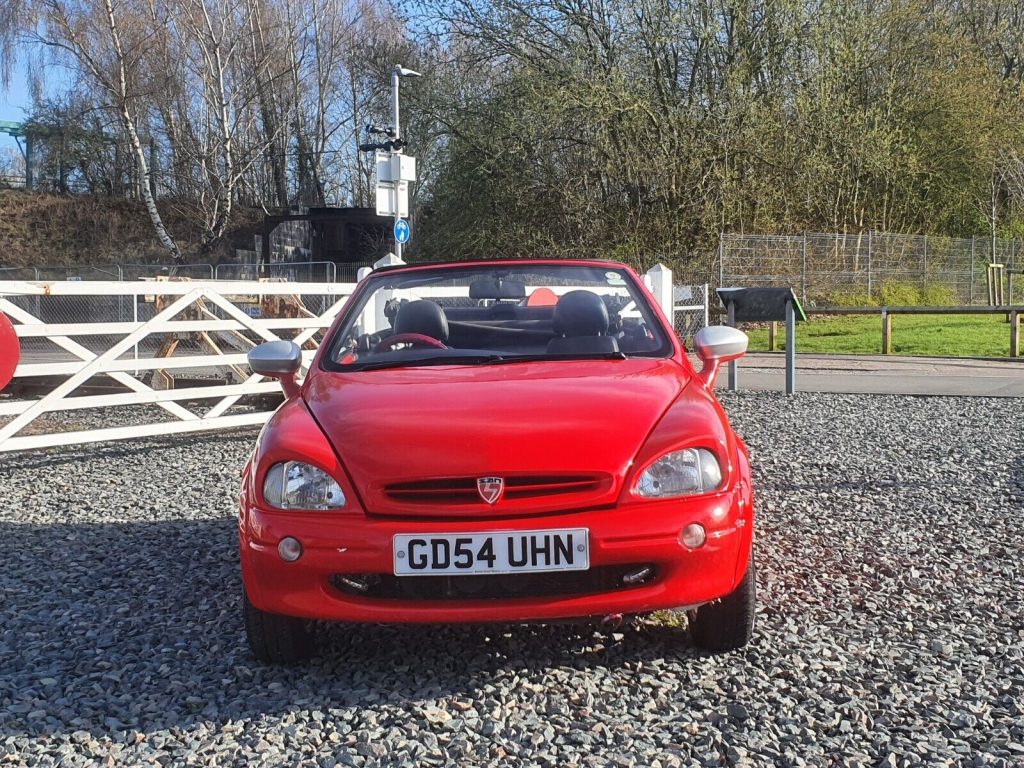 The big gap 'twixt tyre and arch hints at the suspension travel needed for India's occasionally rougher roads (or British ones in the year that is 2023), while the GRP body has kept this 2004 model, imported to the UK in 2016, looking fresh and unblemished. And are those Vauxhall Corsa headlights?
It's clearly a few steps behind the quality of something like an MGF or MX-5 from the period, with seats as shiny as the very shiny dashboard and a general 1990s kit-car vibe to the cabin layout, but it seems unfair to criticise a nation's first attempt at a sports car over such detail.
It's rudimentary, sure, but also quite charming, and depending how high (or otherwise) bidding climbs this week, might end up being a very affordable way of getting a car you can almost guarantee you'll never see coming the other way.
Editor's note: The winning bid on the San Storm was only £1604 in the end – a bargain if the sale goes through.
Check out the Hagerty Media homepage for daily news, features, interviews and buying guides, or better still, bookmark it. Or sign up for stories straight to your inbox, and subscribe to our newsletter.